Chubb veteran Ed Zaccaria reflects on 40-years in the insurance industry | Insurance Business America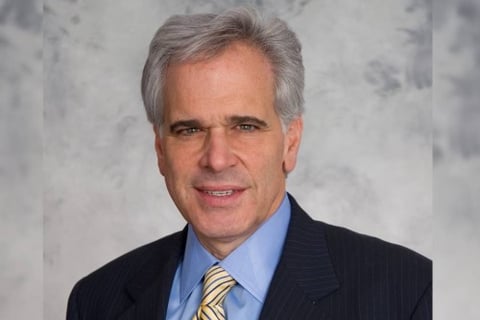 After 40-years in the insurance industry, Ed Zaccaria has seen it all. He's experienced first-hand the advent of insurance technology, the gradual shift towards product specialization, and the re-tuning of customer-centricity and simplicity.
Zaccaria is currently serving as chief underwriting officer of insurance at Chubb North America. He spoke exclusively to Insurance Business about some of the key developments he's seen in the property and casualty (P&C) insurance industry during his long tenure.
"Throughout my time in the insurance industry, I've seen a gradual shift towards specialization," he said. "Companies have become much more sophisticated and have set up specific industry practices – e.g. energy, real estate, construction – and the degree of specialization within those practices is quite outstanding.
"As an industry I think we've always been customer-centric. Whereas in the past that meant specializing in the industry classes of our customers, now it means focusing on the customers within those industry classes, understanding the world they live in and the unique risks they're exposed to. It's about slicing and dicing all the elements of risk in a fashion that has much more meaning for the consumer."
One thing enabling the insurance industry's shift towards specialization is technology. As Zaccaria pointed out: "Technology touches everything in insurance. It's omnipresent in terms of the impact it has on our business."
From an underwriting and production stand point, technology is helping the industry to shape new risk classes and new products. For example, as telematics and autonomous vehicle technology is adopted by the commercial transportation industry, insurance firms are being fed more and more data about unique transportation risks. Insurers can tailor products around those risks to everyone's financial benefit.
"The data we can collect through technology enables us to track many of the key changes occurring in the commercial insurance space, and over time, will enable us to better understand what the loss dynamics are, what loss control techniques are needed and whether any new risks can sustain themselves as a separate rating class. It also helps us tee up the right questions so we can understand how some of these classes are unique in terms of what we're trying to underwrite," Zaccaria noted.
Technology is also improving operational efficiency in the insurance industry, according to Zaccaria. Underwriters no longer have to dig so far for data, but rather have it served up to them via data collection technologies. Now that so much data is easily available, the next challenge for underwriters is to sift through that data to extract information of value.
"At the end of the day, somebody still has to interact with the client and the broker in order to understand how the big data we're using gives them an economic advantage," he added. "At Chubb, our focus is always understanding the needs of our clients, knowing the things they worry about or can take advantage of, and trying to apply solutions in a cost-effective way. Big data is important, but there's also a relationship element to what we do.
"While we have access to some fantastic data technology today, there are still decisions that have to be made on the intelligence provided by the models. We can't use them as though they have 100% accuracy. They're the best guides we've ever had in the insurance industry, but they're still only indications at this point of what the true exposures are. Good business judgment and evaluation of the output of these models is still about 50% of the underwriting equation. Then we have to translate that output into value for our clients."
Zaccaria runs a tight ship at Chubb North America. He challenges his underwriters to know their products inside and out and to be able to translate intricate insurance solutions so that all clients (brokers and end-consumers) can understand their value. This harks back to insurance being a relationship business. That notion is just as true for underwriters as it is for front-line sales agents.