From cold calls to a hot streak | Insurance Business America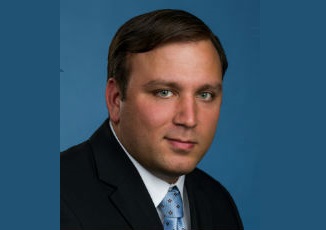 For
Klayton Caldiero, tKg Wholesale Insurance Brokers vice president
, his insurance career relied on a twist of fate. He never planned to be in the industry until he made several cold calls on behalf of his producer while working as a file clerk in a local retail insurance agency. After talking to a slew of prospects listed in the phone book, he saw the potential the industry held for him.
This experience helped him grab an account executive position at CDS Insurance. Caldiero moved up the ladder quickly and got the chance to be an assistant vice president at Pacific Wholesale Insurance Brokers where he honed his expertise in manufacturing, construction, life sciences, and the environment.
Today, his post at tKg Wholesale Insurance Brokers allows him to serve the complex insurance marketplace. His background in retail insurance has helped him assist his agents with both construction and non-construction casualty risks and now this 34-year-old insurance professional shares that his approach in assisting independent agents with specialized solutions for hard-to-place risks has helped him maintain double-digit growth annually since 2009.
Insurance Business
had a quick chat with Caldiero to learn more about the secret to becoming successful in the insurance space. He also shares how innovations in insurtech are transforming the industry and spills the beans about his involvement with the Movember project five years ago.
Tell us how you got into the insurance industry, what led you to this career?
My path in to the industry was somewhat accidental. In 2001 I was a full-time student, putting myself through school, and was offered a job as a file clerk in a local retail insurance agency. One of the producers was looking for a telemarketer, so I started making cold calls on his behalf, and I saw the potential within the industry. The veteran producers in the agency taught me how to obtain a deep understanding of a prospect's business in order to offer the right coverages and risk tools, skills which have served me well over time.
What is the most fulfilling aspect of your work in the insurance space?
I love the challenge of understanding a client's business, not only what they do and how they're doing it but also where they're going and what keeps them awake at night, and then working with underwriters to develop a program that addresses the client's needs and concerns.
What or who do you think has been the secret to your professional success? How do they motivate you?
I believe that there are three key components to providing value as a wholesale insurance broker. Strong coverage/product knowledge is a must; having started my career as a retail broker building insurance programs for clients from the ground up, I understand how to translate concerns and exposures into coverage.
Second, I value the trust that my agents have in me, and that trust motivates me to exceed their expectations on every account, every transaction.
Lastly, I believe that technology has an important role in the insurance industry, but that human interaction is still paramount. Whether being involved in a client meeting jointly with my agent, or discussing the merits of a risk with an underwriter, I think that conversations yield more meaningful results than forwarded emails.
What do you think are the most challenging issues facing the industry today?
I think that in recent years we have lost a lot of the human element to insurtech. I see this as a challenge to the industry as insurtech makes the policy a commodity. That may be acceptable for standardized risks, but not when an insured needs customized coverage or their operations don't fit a box.
The other challenges I see in the industry are lack of formal training and diversity in the workplace. Fewer younger people are seeking careers in the insurance industry, and those that do aren't getting the type of training and mentorship that was once common. Education is the key to upholding the integrity of the industry.
Tell us briefly about your company and its role in the insurance industry. What makes it different from other companies in the same space?
As a wholesale broker, TKG Wholesale connects complex or challenging risks with carriers and products to protect them. We are different because we take the time to understand a risk, and to determine which products and/or carriers are the best fit. Then we focus on delivering the right solution for the client, and giving our agent the tools and resources needed to earn the client's business.
If you were not working in the insurance space, what would you be doing now?
I've been doing this for so long, this is a tough question. I'd probably be an entrepreneur, with my own mountain-biking adventure company or something like that.
Please tell us about your involvement in the Movember project in 2012.
A group of friends from high school invited me to participate in the 2012 Movember event. Men's health issues affect everyone, yet men are reluctant to talk about them. The message of the Movember Foundation is to "change the face of men's health." Accordingly, we made a pact not to shave during the entire month of November, prompting conversation that could bring awareness to these important issues. I've actually had a beard ever since.
What are your passions or hobbies outside insurance?
I'm an avid mountain biker, riding in the local San Gabriel Mountains most weekends, and taking my bike to more exciting locales as often as time permits. I also volunteer with local animal rescue organizations, and have transported dozens of dogs and cats to the safety of a rescue group or to their new homes over the past few years.
Related stories:
Here are two things that separate winners and losers in the insurance industry
How an interest in cars drove one man's passion in insurance