From Wisconsin to NYC: A broker's journey from small town back to big city | Insurance Business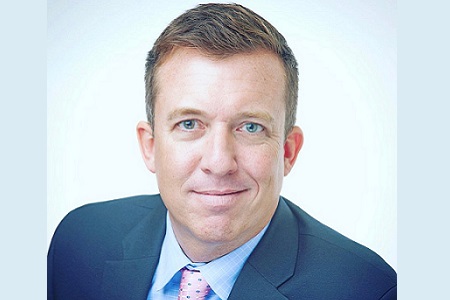 The following article was submitted by Jeffrey Cunningham, senior broker, Environmental, Burns & Wilcox.
When I moved last year to a small environmental insurance MGA in Madison, WI, it was quite a challenge for me. I had worked most of my adult career in New York City with one stint for a year in Miami. Going from New York City to Wisconsin brought about many challenges and obstacles. It was not an easy transition as I was accustomed to working in larger companies. I did wind up flourishing in my role as director of the MGA at ARMR. It was the old adage of a big fish in a small pond. Coming from New York City I was able to bring about the professionalism and drive that it took and was able to transfer it to the smaller company atmosphere I was working for.
During this time, I was able to win IBA Broker of the Year, Hot 100 in Insurance and Top Specialty Broker – 2018 for environmental insurance. I accomplished just about everything possible in the span of one year. Given this fast pace of receiving awards and accolades gave me the realization of how much I missed the New York City business environment. As much as it was great to be in Wisconsin closer to my parents and family where I grew up as a child, it was also time to get back to New York City where I could thrive even more in my career.
My new role at Burns & Wilcox will be a focus on environmental insurance in the Northeast region, which is a fantastic opportunity to bring my skills, experience and relationships back to the forefront in this area. I took some much-needed time away from the city that I love and was able to find the drive and confidence needed to excel back in the competitive landscape of New York. Being able to leave the city for a short time and find new opportunities in smaller venues was a fantastic career choice for me as it did give me the ability to excel at what I do and to be rewarded for this with many awards and positive press about my career. I plan to bring this new-found success to Burns & Wilcox where I will be an environmental broker and plan on growing the environmental insurance business in this region.
Leaving New York City midway through my career was the best decision I could have made. It allowed me to recharge and refocus my priorities and allowed me to realize what I was capable of achieving. I was able to excel a great deal in one year in a smaller environment and now look forward to taking those skills to a much bigger market back in the city I love.
The main lesson I've learned through this experience is that you may feel comfortable in the environment you are in, but it is important to go outside of your comfort zone, get out and explore to help figure out if you really are making the best decisions for your career and your personal life. For some, this occurs early on in adulthood and for others like myself it happens midway through your life. Getting out of your comfort zone and living for yourself and your family can help you realize where you really want to be in your career and your life.
I don't look at it as a mid-life crisis but more of a mid-life re-evaluation. By stepping out of my comfort zone, I was able to accomplish a great deal the past few years and now I am now ready to tackle New York City with renewed enthusiasm.
Related stories:
Burns & Wilcox's Alan and Daniel Kaufman lay out acquisition strategy
REVEALED: Winners at the Insurance Business America Awards 2017