One woman's story of an epic insurance journey | Insurance Business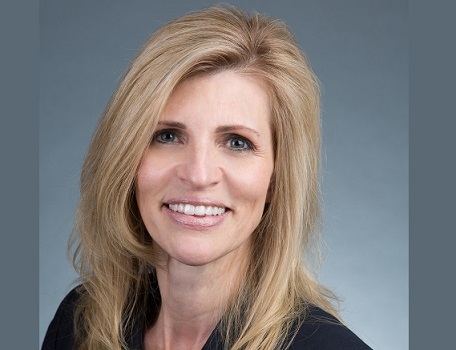 In order for professionals to thrive in the insurance space, they have to find the right firm which shares their vision and passion, the best colleagues to work with, and the ideal team that productively engages and challenges them to be better at what they do.
The insurance journey has never been a smooth-sailing one for Beth Barr, EPIC's senior vice president and regional director for employee benefits in the Sacramento region. After her almost five-year stint as an account manager for a technology solutions provider, she started her insurance career with her mother's employee benefits business in San Francisco and Barr admits that working in a family-owned business is not as easy as some may assume. For 17 years, Barr helped grow the business, which managed to expand into two offices and house over 60 employees. They faced some lawsuits along the way which threatened the operations of the business, but still, they remained undaunted. Unfortunately, unresolved differences ultimately pushed Barr to close that chapter in her life and explore other opportunities.
After working briefly for another small firm, she joined James C. Jenkins Insurance and served as its vice president for operations and outsourcing. Several years later, she became an important asset of EPIC's regional office in the Sacramento region, where she found the best set of people to work with and the team that shared her goals and commitment to customers.
Insurance Business
caught up with Barr to learn more about her story. In this Q&A, Barr shares her secret to becoming a successful insurance professional and she explains why insurance will never be a boring industry.
Tell us how you got into the insurance industry, what led you to this career?
I was working in sales for Xerox in Austin, Texas and decided to move to the San Francisco Bay area where my family had relocated. I had a six month old daughter at that time and my mother had an employee benefits business that she had moved to San Francisco from Fresno. My sister was working with her after finishing law school.
The business, Employee Benefit Specialists, Inc. (EBS), began with mostly third-party administration services, Flex, COBRA, pension plan administration, and we had some clients, including the City and County of San Francisco, from which we received commissions (ancillary and voluntary benefits sales). Years ago, we dumped the pension administration and EBS built a competitive online benefits enrolment system.
I worked as a principal at EBS and we grew that business substantially in the 17 years I was there. I left the family business in the summer of 2006, worked very briefly for another small benefits firm and in May 2007 began working with James C Jenkins Insurance as the VP of Operations for Employee Benefits. I had previously shared clients with Jenkins while at EBS, so it was a nice transition.
In 2008, Jenkins became part of The Leavitt Group and I was promoted to chief operating officer for the entire operation including Benefits and Property & Casualty. I continued in this role until July 2014 when we were acquired by EPIC (Edgewood Partners Insurance Center). I moved into a corporate operations role for a time and then into my current regional role in Sacramento, CA in January 2016 with P&L responsibility. Currently, I am a senior vice president and regional director for the Sacramento region, employee benefits.
What is the most fulfilling aspect of your work in the insurance space?
My expertise in the overall operations of a business has given me a strong background in the financial end of the business but the people aspect, including our employees and our clients, is what drives me. I have had the good fortune to be very involved in hiring, managing, and working with many of our talented staff.
I have been successful in finding ways to remove obstacles from the path forward and bring out the best in our services which is critical in this deeply relationship-driven business. Brokers have a lot of the same tools, what differentiates us is our ability to understand our clients' needs and do our level best to meet their expectations, which as we know can vary widely.
What or who do you think has been the secret to your professional success? How do they motivate you?
I believe it just may be as simple as tenacity. I enjoy solving problems, especially when they call for creativity and clear-headed thinking. Someone once told me that I was a Swiss army knife! I like to think that I am that versatile, or maybe I just believe I am so therefore I am.
Tell us briefly about your company and its role in the insurance industry. What makes it different from other companies in the same space?
When interviewing to hire someone for a team at EPIC, I often remind them that we spend a great number of our "awake" hours at work. It ought to be with people you want to be around, at a company that shares your values, in a role that engages and challenges you, doing something you enjoy, in a profession that allows you to thrive. We all have bad days, when drama runs high or your to-do list seems insurmountable.
EPIC's people first culture allows me to work with caring talented colleagues across all offices and departments and including our leadership. "Epicness" includes: people first, respect, responsibility, adaptability, community, alignment, confidence, innovation, humility and fun. We don't do what is most convenient; our opportunities for growth and level of success come from a consistent commitment to our clients and our team members.
You previously worked for Employee Benefit Specialists for 17 years. What have you learned from that experience and how do these lessons help you now?
Working in a small family-owned business taught me a lot. We grew that business by willpower and hard work. At the time I left, we had two offices and about 60 employees. We had to be creative, forward-thinking, resourceful, and practical. We tried things that didn't work and had to learn to pivot deftly to support our family. We were involved in some lawsuits in the early 90s that we thought could put us out of business, sometimes living off personal credit lines, and our continued success in this very male dominated industry was both our objective and our reward. I was HR, finance, marketing, IT, sales and service, and whatever else needed to be done.
Unfortunately, I left over unresolved differences which can happen in a family-owned business.
What do you think are the most challenging issues facing the insurance industry today?
In employee benefits, complexity is growing and compliance with federal, state and local regulations has become more cumbersome. Employers seek affordability while trying to understand what is required of them which puts a lot of stress on decision making.
This year, we have seen shorter timeframes to prepare critical relevant employee communications as employers try to do the right thing for their employees and their businesses. Reliance on trusted advisors and resources is paramount for navigating the flood of information and developing a strategy while news stories keep us wondering what's next.
What advice can you share for those wanting to join the insurance industry?
I don't believe I have ever run across someone that dreamed of being in the insurance business while growing up! So many of us started someplace else and ended up here. It is an industry that is forever changing, never boring, allows you to learn new things, develop your best talents, it pays well, and, above all, can be very rewarding when you realize that you helped to protect an individual or organization from a previously unforeseen risk, be it a devastating illness or something close to home recently like the fire losses in Napa and Sonoma Counties and elsewhere across the West.
If you were not working in the insurance space, what would you be doing now?
When I was in high school the local newspaper (in Syracuse, NY) did a profile of me. The headline was that my future was "Fashion and Flying". My mother had three women's clothing stores and I worked in all three of them, I also worked for a local department store, and at the flight school at Syracuse's Hancock Airport where I took flying lessons. Office machines, retail sales, and private planes were not meant to be my future, maybe television, which is how my father made his living.
Related stories:
Here are two things that separate winners and losers in the insurance industry
Why finding a good mentor is key for insurance brokers