Patrick G. Ryan: Insurance brokers evolving to become 'ever more important' | Insurance Business America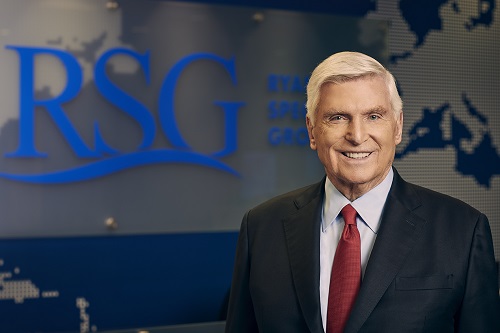 Change is inevitable. Kids of today are fluent in the language of iPad and are masterminds at the Candy Crush Saga, whereas 50-years-ago many would have been happy throwing a ball around in the street. Who knows what skills today's children could bring to the insurance industry in 20-years-time?
As people with new skill sets enter the insurance industry, traditional roles are changing. Today's insurance broker is very active online and is under pressure to interact with clients via multiple touch points. They're also up against new and emerging risks that are tough to transfer and even trickier to translate.
By and large, the brokerage industry is embracing these challenging but exciting times. Rather than succumb to the narrative of 'technology taking over the world,' many brokers are tapping into the efficiencies that can be gained by using digital tools.
According to Patrick G. Ryan, founder, chairman and CEO of Ryan Specialty Group (RSG), the role of the broker is evolving to become "ever more important". Speaking to Insurance Business, Ryan said the advice and the advocacy of the broker is only going to grow more essential as risks evolve.
"The advice that the broker or agent gives is irreplaceable; it's not going to be replaced by a machine," he said. "The broker is an advocate in placing the coverage, getting the right terms and conditions, and making sure the coverage is appropriate and fits the client's risk. In the claims space, there's often so much ambiguity that having the broker or agent as the advocate is once again invaluable."
As the insurance industry progresses and becomes ever more technologically adept, insurance brokers are going to have lots more white noise to interpret for their clients. Being able to identify and communicate crucial pieces of data will continue to be a key value proposition of the broker.
"Some people believe that technology should bypass the broker to go direct to the insured. At RSG, we're passionately opposed to that, especially when talking about commercial insurance," Ryan told Insurance Business. "If you look at all the capital that's being pumped into insurtech, the majority of it is actually being invested in tools that will enable and empower the broker. RSG is committing a lot of capital into technology that will enable and empower the broker to optimize their position as an advisor and advocate. We're very bullish on the future of the broker/agency system."
Personal lines insurance is a different story, Ryan admitted. It's impossible to ignore the huge market share that direct players like Progressive and Geico have carved out over the past 40+ years, especially in the personal auto sector. People are accustomed to buying personal auto insurance without an agent, Ryan stated.
"However, State Farm is still the largest personal lines insurer by far and they have a strong agency distribution system," he added. "What has happened is that Geico and Progressive have become number two and number three – but that has taken more than 40 years. As for homeowners', I would say it's complex enough that a lot of business is still sold through brokers and agents."