SIAA CEO Matt Masiello shares his insight on the future of the independent agent | Insurance Business America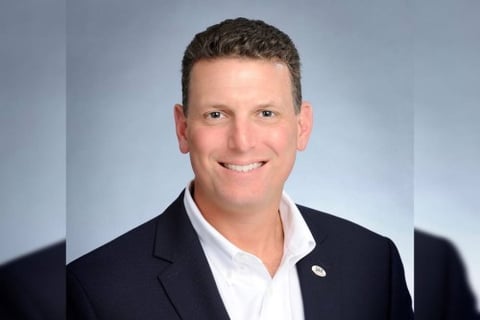 Doubters have been projecting the demise of the independent agent for years, citing disruptive forces the evolution of insurtech and the global boom in mergers and acquisitions (M&A) as a few key opponents. But while the large agency distribution channel is potentially shrinking, the number of local agencies (those under $500,000 of revenue) seem to be growing in their ranks. This is mostly driven by exclusive agents choosing to go independent, according to Matt Masiello, CEO of the Strategic Insurance Agency Alliance (SIAA), the largest partnering independent agency alliance in the US.
Sharing his exclusive insight with Insurance Business, Masiello (pictured) said independent agents are in a great position for the future, but they need to embrace changes, invest in technology and evolve their businesses.
"Agents must have the mindset and a plan to evolve, and that's difficult when they have to continue running their agency and transact business on a daily basis," he said. "They must find time each day to work on their business and make sure they're evolving. This relates to how they use technology, how they interact with their clients, the products they offer, and searching for new revenue sources to offset commission reductions.
"Insurance agents are in a difficult position. They must have an eye on transforming for the future, but they don't have the time to look that far ahead. Our agency members want to know they have access to the best companies (admitted and non-admitted), access to the highest compensation (commissions, profit sharing, fixed incentives and production incentives), and access to agency development services to grow and evolve (staff training, sales training, agency management resources, target marketing programs, etc.) Many agents simply don't have the time in the day to worry about the future, so we're making sure to pave the way for them and give them the tools they need to succeed."
The arrival of insurtech is often lauded as one of the greatest areas of concern for independent insurance agents, especially those working primarily in personal lines, where slick and easy direct-to-consumer models are taking market share from traditional brokers. However, Masiello remains optimistic.
"Generally speaking, we see insurtech as an opportunity and we're working with our agencies to embrace this opportunity," said Masiello. "Certainly, there is some insurtech that will take a chunk out of the independent agency distribution channel, especially in the direct response distribution channel. However, we're also seeing a significant amount of insurtechs focusing their efforts on the incumbent players in the insurance distribution system."
Technology players have realized they need to get over some hurdles when entering insurance, such as regulations, surplus and distribution, according to Masiello. Incumbent insurers and independent agencies bring the means for insurtech organizations to implement their technologies – something he said, "can only make us better as consumers force us to focus more on customer centricity."
"Independent agency distribution is facing challenges and, with that, great opportunities. There will be winners and losers," Masiello added. "We see that commodity personal lines - those price-versus-value customers looking to 'save 15% in 15 minutes' - are not the future of the independent agency. Agencies need to be targeting multi-policy preferred and 'mass affluent' personal lines. In conjunction with that approach, traditional P&C agents should be looking at other revenue sources like life insurance to offset potential commission reductions brought on by insurance companies and/or the compression of rates and premiums in the coming years.
"These same agents need to double-down on building a community brand which includes being a resource and offering solutions to peer business owners in their communities as they also have personal lines needs. The independent agency channel is losing personal lines auto market share and is about flat in homeowners. We continue to control the commercial market space, but we cannot get comfortable because more technology is coming. Independent agents have a significant opportunity to take former exclusive agent market share (personal lines and commercial lines) in their communities as companies reduce their exclusive distribution and attempt to move this business to the direct channel. This business won't walk in the door, so local independent agents need to go out and get it!"