Small business is big business | Insurance Business America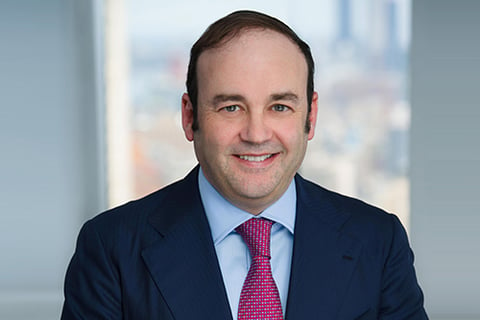 Barry Zyskind has been a leader at AmTrust since its founding – and over the past two decades, he's seen the insurer's focus on niches and small business pay off.
AmTrust Financial Services is currently one of the top workers' compensation insurers in the US based on 2019 direct premiums written, as well as one of the leading commercial carriers in the country. The journey to get there has spanned more than two decades – and Barry Zyskind, CEO and chair of the AmTrust board, has been there since the very beginning.
After graduating from New York University's Stern School of Business, Zyskind began working as an investment banker at Janney Montgomery Scott in New York. Two years into the job, another opportunity within the financial sector came his way. In 1998, Zyskind's father-in-law, Michael Karfunkel, and his brother, George Karfunkel, both veterans of the real estate business, got the chance to buy a specialty niche insurance company from Wang Holdings. Michael asked Zyskind if he wanted to take part in the acquisition and then work for the firm; Zyskind agreed.
"We wanted to build something successful and something big and something that would last for a very, very long time," he explains. "The company we had acquired had a small niche – they insured electronics – so we started from there."
AmTrust's continued focus on niche specialty property & casualty markets helped the newly formed company stand out from larger insurance carriers. The search for underserved niches eventually led AmTrust to the workers' compensation arena and established its strength in small commercial business.
"We've really stuck to our plans – we still insure electronics through our warranty business," Zyskind says. "We also are one of the largest small workers' comp insurers in the United States. By staying focused and staying in our niches, we've continued getting better."
During his tenure at AmTrust, Zyskind has also come to realize the value the insurance industry provides. "It's an underappreciated business," he says, "but I think insurance companies play a critical role in the economy, and when you get [into the industry], you realize how important it is to the economy and how you can make difference."
Insuring America's backbone
Specializing in small business insurance has paid off for AmTrust. More than 99% of businesses in the US are considered small, and they employ almost 50% of all employees in the country, according to the Small Business Administration. That translates into a large client base.
"Small business is something that we believe will be here for many generations to come," Zyskind says, "and they're always reinventing themselves, whether it's a dentist, a doctor, a restaurant, a specialty retailer or a contractor."
In the same vein, AmTrust has also evolved. In 2001, Zyskind wanted to diversify the company's insurance offerings for small businesses and decided to get into workers' comp. However, the decision was a controversial one, as the 1999 scandal involving Unicover and its failed workers' comp business was still on everyone's minds.
Read more: Everything you need to know about insurance for small businesses
"At the time, I was leading the company, and my father-in-law was the chairman, and I remember going to him and telling him that we wanted to get into workers' comp," Zyskind recalls. "At first he told me that he didn't think it made sense, and I came back with the plan, and ultimately he said, 'If you want to do it, do it.' It was something where I had this strong feeling, and the more I learned about it, the more I wanted to do it."
AmTrust began by building a workers' comp underwriting team in the US. Then, in 2002, it acquired the renewal rights for The Princeton Agency's workers' comp business, which helped to expand its footprint in the US and supercharge the new line of business.
Looking forward
In the first few years after founding AmTrust, the company's leaders were focused on buying companies and books of business that offered something of value to the fledgling company. These acquisitions included buying the renewal rights to Associated Industries Insurance Company in 2004, which added to AmTrust's book of business in Florida and, one year later, acquiring the renewal rights to Alea North America's specialty middle-market P&C business.
The deal-making continued in the years that followed, which helped AmTrust grow its presence around the world, as well as its teams' expertise. In 2016 alone, AmTrust completed 14 acquisitions. However, its growth strategy has since shifted.
"Acquisitions have played a critical role," Zyskind says, noting that over the last two years, "we've really focused on making sure that systems and people are marching in the right direction. We've transitioned from a company that did a lot of acquisitions and became very large to a company looking to principally grow [organically]."
One of the current areas that Zyskind and AmTrust are paying close attention to is the E&S marketplace, which is seeing more activity amid a harder market. "We feel good about being able to take the things we've learned in the admitted market and apply them to the E&S market," Zyskind says, "and also learn how to combine some admitted products with non-admitted products."
To help the company remain profitable and safeguard its success into the future, AmTrust launched the organization-wide AmTrust Forward program last year. AmTrust's leaders pinpointed the company's strengths and what was important moving forward, which involved selling some operations that didn't fit into this plan. Now the AmTrust plane is ready for takeoff, despite some turbulence brought on by the pandemic.
"Before COVID-19 hit, we were seeing a lot of momentum, and we're continuing to see the momentum, so we feel good about where we are, and we feel we're focused," Zyskind says. "AmTrust Forward is taking the best of what we've done in the past and positioning ourselves for 2020 and beyond."