The importance of educating groups about cost reduction strategies | Insurance Business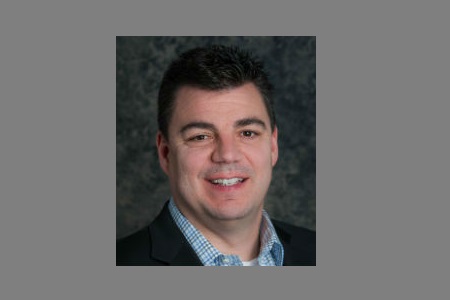 Safety is a value that never left Clinton Anderson when he decided to leave his post in the law enforcement industry for a career in insurance. While working as a state trooper, Anderson finished his master's degree in business administration and eventually jumped aboard an insurance carrier.
Anderson has 20 years of experience in insurance consulting, where he specializes in reducing employers' total cost of risk. Now he serves HUB International Midwest as president of specialty practices and focuses on building out the contingent workforce space globally — from restaurants, retail, hospitality, staffing, PEO and home health industries.
Insurance Business caught up with Anderson to learn more about what inspired him to consider changing his career path. In this exclusive interview, Anderson shares why it is important for brokers to educate their clients on cost reduction strategies.
Insurance Business: What do you think are the most challenging issues facing the insurance industry and your line of work today?
Clinton Anderson: The most challenging facing health insurance is the increase in cost and risk. There are multiple solutions for groups - however, the industry is slow to change.
IB: What are your hopes for the insurance industry moving forward?
Anderson: I am hoping that brokers start really educating groups on cost reduction strategies. I find the health data on groups can control the total cost of risk within a group. Co-morbidity factors within populations increase workers' compensation claims costs.
IB: If you had the power to change one thing about the insurance industry, what would you change?
Anderson: Transparency.
IB: How did your insurance career journey start and what led you to this path?
Anderson: While working as a State Trooper, I earned a master's degree in business administration and eventually changed careers and moved to the insurance carriers' side. My sister worked on the carrier side and advised me that it's the best career move that an individual could make. Looking back, it was the one time I'm glad I listen to my sister
IB: Tell us briefly about your company and its role in the insurance industry. What makes it different from other companies in the same space?
Anderson: Hub International is the largest privately-held brokerage firm in the world —we ranked 6th overall, working for smaller firms in the past and telling the story that larger firms aren't always better.
The resources, management, knowledge, and buying power set large firms apart from the smaller ones. Even though we have over 11,000 employees and 460 offices worldwide, Hub still feels like a small firm.
The most important thing that sets Hub apart from the other top 10 is that the red tape is not there. I can make one phone call to Neil Hughes (CEO Northern Region) and whatever needs to be done is done immediately. This is what makes Hub the best large brokerage firm to work for in the country.
IB: What has been the biggest obstacle you have had to overcome so far as an insurance professional and what did you do to conquer it?
Anderson: The biggest obstacle was navigating middle management in previous companies that didn't have the knowledge to build out a successful service platform. Unfortunately, the only way to conquer the problem was to move to a company that understood rapid growth.
IB: How does your educational background help you in your career in insurance?
Anderson: My education background has led to me owning and operating 15 businesses in my career so far. Taking everything learned through business ventures has allowed me to relate to current and potential customers better. Without the master's degree I would have never gained the on-the-job experience to apply it to the insurance industry.
IB: Please tell us about the Worldwide Benefit Solutions, a firm you founded in 2001.
Anderson: I started a benefits agency for ground zero and built it to 500 clients in five years. During that time, I started a TPA too. In 2006, I sold both companies to a publicly traded insurance brokerage firm.
IB: If you were not working in the insurance space, what would you be doing now?
Anderson: Believe it or not FBI, or a business owner of some type.
IB: What are your passions or hobbies outside insurance?
Anderson: My passions outside of insurance are hunting, fishing, vacationing and spending time with the family.