The rough seas of the offshore surety bond market | Insurance Business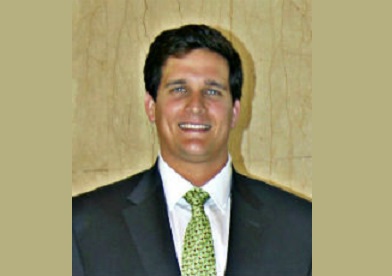 The insurance industry was not the first thought John Hohlt had when he was studying Finance at Fordham University. During the summer months of 2012, he sought opportunities in the real estate industry and eventually served as a licensed real estate agent for DSA Realty Services. After graduating, he got a leasing intern post at Weingarten Realty Investors in Houston, Texas.
It was only when one of his close friends brought up the idea of insurance that Hohlt decided to jump aboard and explore the surety bond industry. He got an underwriting position at Argo Group International Holdings and, after two years, Hohlt joined Wortham Insurance & Risk Management as a surety bond broker.
Since joining Wortham, Hohlt has been vital in securing more than $1 billion in unsecured surety credit for the firm's clients, thanks to his extensive knowledge of both contract and commercial surety underwriting obligations. With his grasp of Bureau of Ocean Energy Management regulations, he has helped Wortham target clients with offshore surety bond needs.
In this exclusive interview with Insurance Business, Hohlt shares how Wortham differentiates itself in the industry. He also gives insights on the most pressing issues facing the offshore surety bond market.
Insurance Business: Tell us how you got into the insurance industry, what led you to this career?
John Hohlt: Eric Feighl, a Partner at Wortham and close friend of mine, advised that I become a surety bond underwriter given my financial background and the lack of young personnel in the surety industry. After a few years as an underwriter, I became a broker when Wortham offered me a position. I cannot stress enough the importance of the knowledge and analytical skills I obtained as an underwriter and being able to view deals from both the client's and the insurer's standpoint.
IB: Tell us briefly about your company and its role in the insurance industry. What makes it different from other companies in the same space?
JH: Wortham Insurance is a unique work environment. Since 1915, Wortham has been placing insurance and maintaining strong relationships with not only our Texas clients but companies across the world. We have experts in every field and there is no insurance need that can come through our doors that we cannot handle internally. That is very unique for a private firm.
IB: What do you think are the most challenging issues facing the offshore surety market?
JH: We have a large range of clients in both the Gulf of Mexico and the Pacific Ocean. While there are varying opinions on the approach the government should take towards the financial assurance of offshore assets, I think all operators involved are tired of the uncertainty.
Once the government is able to come to landing on their financial assurance requirements, I think we will begin to see more activity in the Gulf of Mexico. Right now, all potential mergers, investors, and capital expenditure plans are in limbo until a final decision can be reached.
IB: What advice can you share for those wanting to join the insurance industry?
JH: Find a niche, and master the field. Once you become the "go-to" person for your niche you can grow your clientele base quickly and people turn to you.
IB: If you were not working in the insurance space, what would you be doing now?
JH: I like to think that I would be an engineer or inventor. Everyone thinks that they have some million dollar idea. With so many crowd funding sources today it's never been easier to obtain capital. If the Nigerian women's bobsled team can crowd source funds to reach the Olympics, anything is possible.
Related stories:
The need for the industry to embrace environmental insurance
Veteran finds a new way to save lives in insurance