Why curiosity will get brokers far in the insurance industry | Insurance Business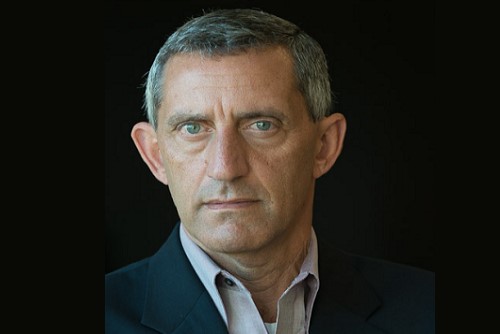 A centerfielder for the Boston Red Sox - that was how Bob Valliere (pictured) envisioned his future when he was in high school. However, after a year in college baseball he had an epiphany – and wanted to focus on helping people and solving problems.
Now Valliere is the executive vice president of insurance operations at CSAA Insurance Group. He has more than 30 years of experience in the industry, half of which he has spent in various leadership roles AAA and CSAA Insurance Group. Prior to joining AAA Northern California in 2004, Valliere served as a senior assistant vice president in the claims department at Amica Mutual Insurance Company.
He has intensive industry knowledge and executive-level experience in claims, underwriting, customer service, training, technology transformations, and merger and acquisitions. Asked if he sees himself doing anything other than insurance, he says "I would be helping people and solving problems, just in another way."
In this exclusive interview, Valliere talks about three important qualities for someone to thrive in the industry. He also talks about how data and technology are transforming the sector.
IB: Tell us briefly about your company and its role in the insurance industry. What makes it different from other companies in the same space?
Valliere: CSAA Insurance Group offers automobile, homeowners and other personal lines of insurance to AAA members through AAA clubs in 23 states and the District of Columbia. Our exclusive relationship with AAA and our 100-plus-year legacy of serving members is what sets us apart in the marketplace. It's also what guides us as we continually think broadly about new ways to provide value to AAA members.
IB: You previously had the role of VP of policyholder service at CSAA IG. How does this experience help you in your current role?
Valliere: I have had just about every job you can have on the operations side of an insurance company. I have had roles in claims, underwriting, sales, training, technology transformation, customer service, and merger and acquisitions. It's the culmination of all of those roles that has prepared me to be an executive vice president of insurance operations. Spending so many years serving customers directly has taught me that we are most successful when we put customers first. It's a mindset I maintain in my current role.
IB: What or who do you think has been the secret to your professional success? How do they motivate you?
Valliere: This is not a simple question to answer. There have been so many people who have contributed to my career and have inspired me. It started with my parents, then special teachers and professors, then my first boss. My wife taught me to listen hard. Great CEOs of companies I have worked for have inspired me. I have learned so much from all of them. The inspiration they provided me came from the way these people approached their lives with integrity, confidence, and a caring nature.
IB: What are the three most important qualities for someone to thrive in the insurance industry?
Valliere: You have to be very curious and willing to ask questions. There is no substitute for hard work, of course, because in this business you have to know so much and there are no shortcuts - and you need to know how to build relationships. Insurance is a relationship-based business, be it with your customers, business partners or employees, you have to build relationships to succeed.
IB: Have you seen any significant or notable changes in the industry or in your line of work from when you started?
Valliere: Data and technology are transforming this business in so many ways. They have made us more productive, improved our transactional accuracy, and are helping us make this business more personalized. But the one thing that has not changed is that this is still a business of real people helping people with real problems.
IB: What do you think are the most challenging issues facing the insurance industry today?
Valliere: The two that jump out at me are the number of catastrophes that are becoming our "new normal," and the need to meet our customers' ever-changing expectations in a connected, on-demand world.
IB: If you were to imagine a world without insurance, how would you describe it?
Valliere: A world without peace of mind.
IB: What do you think a stranger would remember most about you?
Valliere: It's what I tell my daughter: People may not remember what you said, but they will remember how you made them feel. For that stranger, I hope it is how I made him or her feel.