How group captive solutions benefit the client AND the broker | Insurance Business America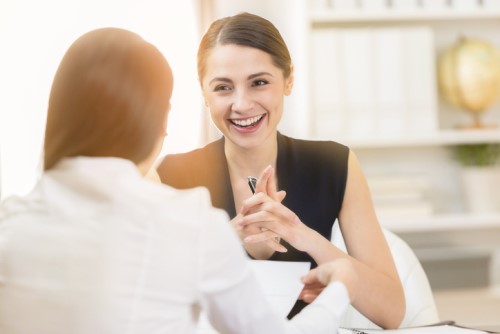 Do you have middle market commercial clients looking for an alternative to the unpredictable, cyclical insurance market? Perhaps they've recorded 10-years of minimal losses and are fed up of paying premiums into a corporate pot and seeing little in return.
As risk management and general health and safety awareness continue to weave their ways into corporate culture, more and more medium-sized businesses are looking for alternative risk transfer solutions – and it's up to brokers to meet their demands for something different.
Group captive insurance solutions sit in-between traditional guaranteed cost policies and self-insurance solutions. Business owners who join a captive will take the reins of their insurance business, enabling them to generate premium savings, benefit from investment income on funds held, and gain access to shared risk management resources.
"The captive concept has a very simple value proposition. Members will receive an insurance proposal that looks a lot like a typical guaranteed cost proposal, but the premium is divided into two buckets: expenses of running the program (including commissions, claims handling, insurer fees, and reinsurance) and the loss fund. If the captive members have fewer losses than anticipated, all excess funds in the buckets will be returned to the members in the form of a dividend – so it's a cost-plus proposition," explained John Shea, chief underwriting officer at Tangram Insurance Services, an MGA that offers a successful captive solution in the form of the Bodega Insurance Program.
A middle market account with an excellent loss ratio in the traditional market can achieve great cost efficiencies with a captive solution. Firms can invest in themselves and reap the rewards of good risk management practices and claims controls. They remove themselves from market swings and can avoid the trials of renewals and re-marketing.
From a broker's perspective, group captives will generally pay the broker a lower retail commission than what they can get in the standard market. So, why should a broker consider this as a solution?
"The value proposition for the broker is the same for the insured owner," Shea told Insurance Business. "Once the broker puts a client into the captive, they will never have to market that account again in all likelihood, because the client is now a co-owner of the group captive and will not be going to market every year. This reduces the costs a broker has to incur year-on-year in marketing the account. It's also a very powerful prospecting tool, as not many brokers are yet talking to their clients about captive solutions."
Tangram Insurance Services launched its member-owned group captive solution called the Bodega Insurance Program in partnership with Great American Insurance Company in 2015. The program offers workers' compensation, general liability, auto liability and physical damage coverages, which are all fronted by Great American. The captive is part of Grand Cayman-licensed Bodega Insurance Company Limited, from which all members must buy a share of stock if they wish to join the captive.
On December 01, the Bodega Insurance Program will have been running for three years. It's a heterogeneous group captive, with privately held companies of similar sizes spread across various industry sectors. At present, the captive is made up of 13 members and is experiencing "controlled growth" of around three to four members every year, Shea explained. All members are "actively involved" in the captive's growth and have the opportunity to get to know each other on a personal level.
"With Tangram as an MGA, marketing the Bodega captive solution to our retail broker partners is an extra value-add," Shea added. "We strongly believe our interests align with our retail brokers very closely because we do most of our business with them on a traditional basis. This captive solution is a way to supplement and enhance that relationship because it gives the broker an alternative product offering for some of their larger accounts."
Related stories:
Building the MGA of the future starts right now
Captive insurance market booms as firms spot profit opportunities