Taking on the insurance implications of graduation crowds | Insurance Business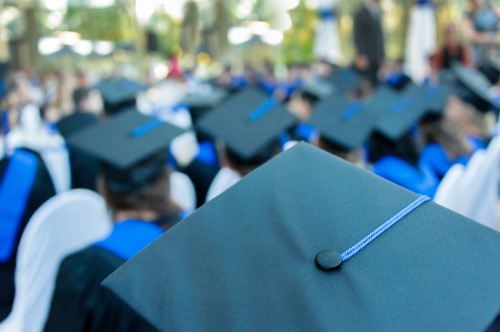 Large, excited crowds coupled with rickety structures that haven't been updated in years sounds like an accident waiting to happen. During graduation season, this perfect storm of activity comes to life on school bleachers, which puts some risk managers on alert.
"Property owners have a duty to ensure that the facilities are safe for their users," said Bob Marinelli, risk control manager for Argo Group's Trident Public Risk Solutions, adding that thanks to guidelines set by the Consumer Product Safety Commission (CPSC) in 2000, injuries on the structures are down. "After that, we've seen the estimates down from over 20,000 to maybe 15,000 injuries a year related to bleachers, so there's some headway being made."
The statistics aren't broken down by what type of injuries attendees of graduation ceremonies, basketball games or any number of events held in recreational facilities using the stands might experience. However, the most common ones Marinelli sees are falls and trips, bleacher collapse, and painful splinters from older wooden bleachers that, for many people, bring back memories of high school assemblies.
Those injuries typically happen because there are no railings, or what is there isn't enough to keep people from falling off the sides. The amount of space between the footboard and seating can also cause issues with small children potentially crawling around and literally falling through the cracks. Finally, the size of crowds can result in treacherous situations, especially if there's an emergency and they have to evacuate mid-ceremony.
The damage to a facility's reputation after a bleacher accident might have long-term financial consequences.
"Nobody really expects something to happen on their bleachers," said Marinelli. "There might be a lot of bleacher claims, but individual facilities may not see a claim for 10 or 15 years and then all of a sudden there's this fall, and, of course, if it's a tragic fall, it's going to be in the papers and that could put spotlight on the property owner, which could later on impact revenue."
Most bleachers are covered under a general liability policy, though there are exceptions, said Marinelli, "If the insurer has gone and done a risk control survey on their insured and the risk control person determines that the bleachers were in such poor condition that 'we'll take the coverage, but we're going to exclude anything that happens to be associated with the bleachers.'"
Regular inspections are a key component of mitigating against bleacher-related risk.
"The CPSC folks, they recommend quarterly inspections," Marinelli told Insurance Business. "You got to go and check your bleachers, you got to make sure that, especially if they're the kind that pull out, the retracting bleachers, making sure that they pull out smoothly."
Bring your ruler – exact measurements become an important component of meeting standards that keep crowds safe.
"I try to remind people to remember the four-inch rule: any gaps that you have in your bleachers should be less than four inches because the testing is with a four-inch sphere, which is about the size of a baby's head," said Marinelli. "Say you have railings, you would want to have some vertical rails that are no more than four inches apart from each other, and then you'd also want to have an infill in there as well – a mesh-type infill with gaps no bigger than an inch and three quarters."
Related stories:
Sports insurer A-G Administrators bolstered by financial firm acquisition
Many businesses hit with unexpected costs after active shooter events