Many businesses hit with unexpected costs after active shooter events | Insurance Business America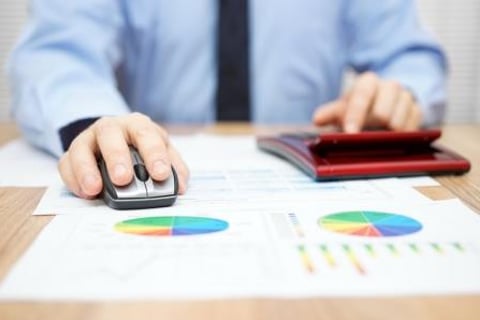 The manhunt for a suspect who opened fire in a Nashville Waffle House parking lot before storming the restaurant ended with the authorities arresting the 29-year-old on April 23, reported the Associated Press.
Schools and businesses have continued to be affected by active shooter events in recent years and in the past few months, with the tragic school shooting in Florida in February and, in early April, a shooting at YouTube's headquarters in San Bruno, Calif. Business owners can experience unexpected losses after these events, when customers stop frequenting a store if a shooting took place nearby or, in the case of the Las Vegas shooting, visitors canceling their reservations at hotels in the area.
"There's been a recent, in the past several years, increase in interest in developing products in the insurance industry on the lone-wolf, active-shooter policy for property business interruption insurance," said Barry Fleishman, attorney and principal of Shapiro, Lifschitz & Schram.
Returning to Las Vegas, Fleishman lists the property damage costs to the venue along with the costs of closing down the Mandalay Bay hotel for the duration of the investigation and long-term damage to the brand as some of the losses businesses involved in the event incurred.
"Each example is going to have its own facts that are going to determine negligence and liability," said Fleishman. "The Las Vegas example is going to be very different from the [incident] in Muenster, [which] is going to be very different from the school cases, [which are] going to be very different from the [Westgate] shopping mall in Kenya."
The active-shooter product is still relatively new, which is why the costs to businesses after attacks can still be unexpected.
"There's not a lot of actuarial history," explained Fleishman. "Insurance companies have been dealing with fires and explosions and workers' place of employment accidents and car accidents for decades, and they have an actuarial history that is reasonably good at coming up with what the ultimate costs are going to be from a particular accident, and that's what the premiums are based upon.
"In these types of events, costs come from a lot of different directions that you just never knew or think about. There are knowns, there's unknown-knowns, and then there's unknown-unknowns. And an event like this where you don't have a lot of experience, there are a lot of unknown-unknowns that become very expensive," said Fleishman. "The event is just so unanticipated, you can't plan out where all of your expenses are going to come from."
Customers buying new policies need to be aware of what they're buying and what circumstances will trigger the coverage. Meanwhile, brokers need to educate their clients on the risks and what's included in their insurance. According to Fleishman, carriers are already doing a good job of publicizing that this insurance does exist and offering it as a full-service product to businesses.
"They're not just doing it in terms of, 'here's the coverage that you get if something happens.' They're also marketing it in terms of, 'if you buy it, there will be training for your employees. If you buy it, we'll work with you on risk mitigation. If you buy it, we'll work with you on crisis intervention and how to deal with all the first responder and initial response issues that you otherwise would not know how to deal with it,'" he told Insurance Business. "It's going to give them a wider degree of protection than they might have thought."
Related stories: