Brexit risk mitigation efforts underway for insurers | Insurance Business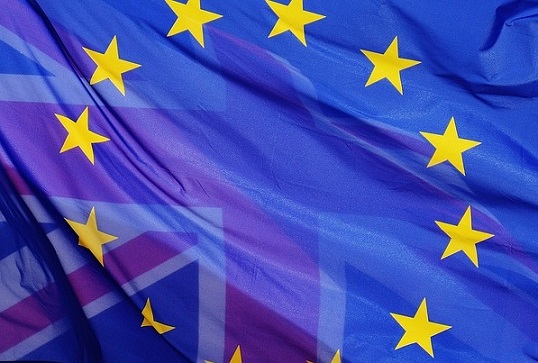 Insurers aren't hanging around waiting for uncertainty around Brexit to resolve itself, and that can only be good news for the risk management community.
Risk managers can breathe easier knowing that a growing number of insurers are making plans to keep policies intact even if the UK loses access to the single market after it leaves the EU.
XL Catlin is among the latest of the major players putting risk mitigation plans into action. Its London-based operations recently introduced a new 'Brexit continuity clause,' to safeguard against the risk that the UK loses its passporting rights when it leaves the bloc. In that scenario, policies written prior to the UK's departure from the EU could become impermissible.
The insurer is going ahead with plans to move its main insurance company platform in Europe and Asia, XL Insurance Company SE (XLICSE), over to Dublin. XLICSE will remain as the same legal entity, but in Dublin its policies won't need to rely on the Brexit continuity clause. The clause will be included in policies written by Catlin Insurance Company and XL Catlin's syndicate 2003 at Lloyd's, which will both remain in London. For those policies, XLICSE will be able to step in as a contingent insurer and provide continuity cover for clients should they be deemed impermissible in the UK.
That's good news for risk managers who are feeling uneasy about the continuity of their insurance programs post Brexit. "Our innovative clause offers significant advantage by minimising the risk that policies will be cancelled, by making XLICSE a contingent party to the policy," says Paul Greensmith, UK country leader & director of London Market wholesale, XL Catlin. "Effectively, XLICSE will act as a back-up."
There's no telling what future Brexit negotiations may bring, but insurers are attempting to ensure that, no matter what, the risk will be covered. "A political solution may yet be forthcoming that ensures polices can be performed post-Brexit, but in the absence of one we believe this clause gives our clients and brokers the certainty they expect and deserve from their insurance partner," says Greensmith.
XL Catlin isn't alone in this. Many other major insurance companies have also announced plans to open or move subsidiaries across to the EU in case the UK finds itself shut out of the single market. Here are a few:
March 2017: The US insurer will keep its European headquarters in London, but will open an EU hub in Luxembourg, with other subsidiaries in Frankfurt, Paris, and Dublin
September 2017: Paris will be home to Chubb's EU headquarters
June 2017: The commercial insurer's plans to set up a European subsidiary in Luxembourg are already underway
April 2017: The commercial property insurer will move its European hub to Luxembourg
March 2017: A British business mainstay since the 17th century, Lloyd's chose Brussels as the location for its EU subsidiary
June 2017: The Japanese specialist plans to re-domicile Amlin Insurance Societas Europaea (AISE) to Brussels.
December 2017: The company will apply for a new, wholly owned subsidiary to be incorporated in Dublin in the wake of Brexit