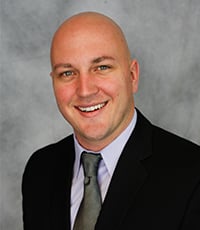 Ryan Apgar, Socius Insurance Services
Senior vice president
Socius Insurance Services
Age: 34
As a senior vice president at Socius Insurance Services, Ryan Apgar focuses on management liability, professional liability and cyber risk. He also manages a team of employees who service his book of business and is currently spearheading the creation of a new servicing unit out of the company's Birmingham office.
Prior to becoming a specialty intermediary broker, Apgar worked at a large national retail brokerage, an experience that provided him with vital insights he uses today with his current retail client base. During his tenure at Socius, he has been named Broker of the Year twice (in 2015 and 2019) and was recognized by IBA in 2018 as a Top Specialty Broker for cyber risk. Apgar has developed one of the fastest-growing books at Socius and attributes his success to "an unrelenting dedication to product knowledge and upholding superior servicing standards" for his retail clients.
In addition to managing one of Socius' largest production teams, Apgar serves as co-leader of the professional liability practice and also oversees a mentorship program for emerging brokers within the organization.