Jump to winners | Jump to methodology
Top-rated cyber carriers
Insurance Business Canada recognizes the 5-Star Cyber insurance providers as vital partners in assisting businesses to mitigate growing cyber risks in the rapidly evolving digital landscape.
The best cyber carriers of 2023 are well-positioned to claim the industry leader title by offering the following fundamentals, deemed crucial by the specialist brokers who voted for them:
comprehensive coverage


underwriting and cyber claims handling expertise


competitive pricing


breach response


access to risk mitigation and evaluation partners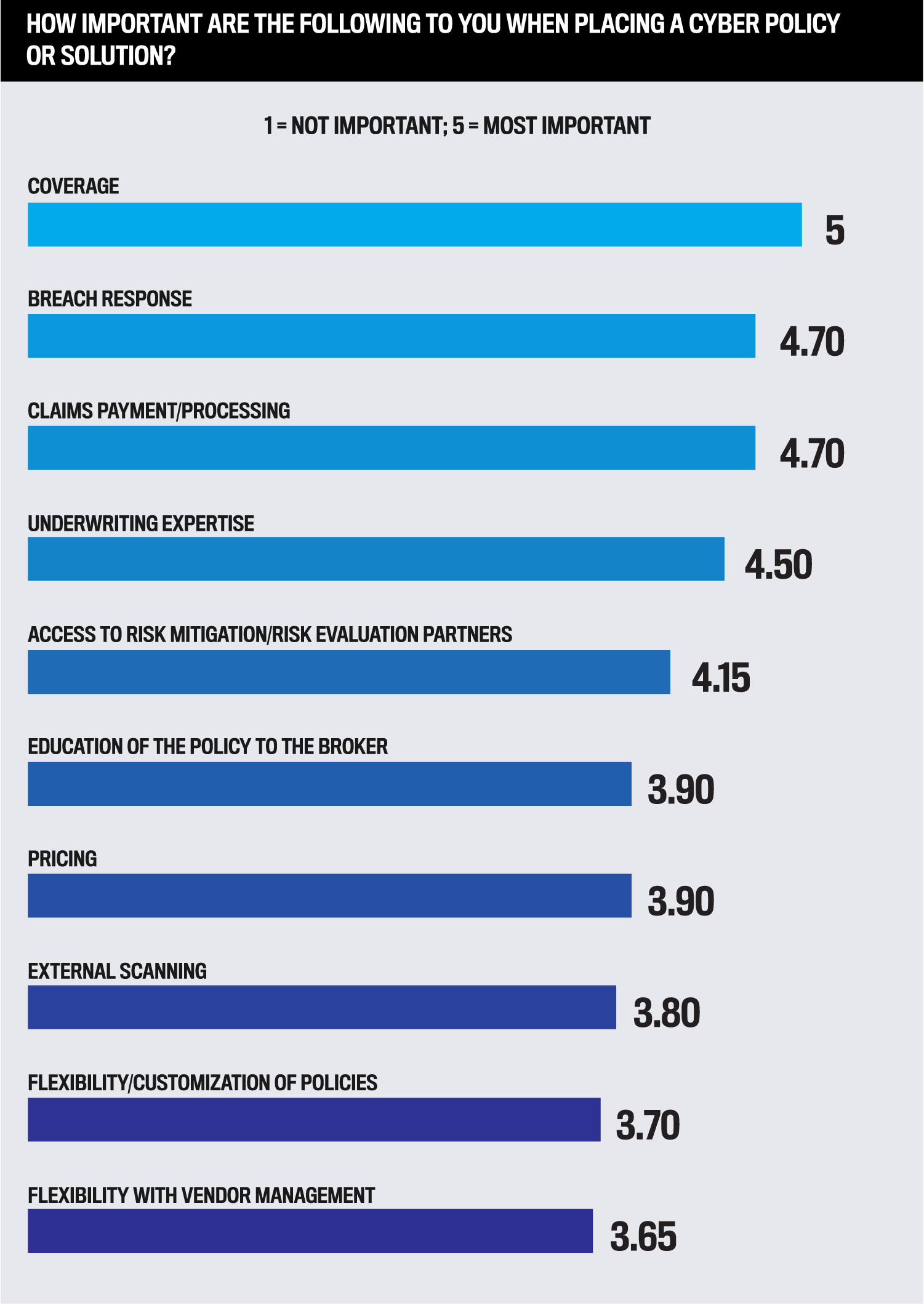 This year's top-rated cyber insurance providers are excelling at meeting the growing demand among businesses for heightened protection against cyber security incidents such as ransomware and malware attacks, along with a surge in business email compromises.
"The COVID-19 era saw a dramatic spike in cyber attacks, particularly ransomware attacks, which caused significant losses to insurers," says Gowling WLG partner Brent Arnold, whose practice area includes cyber security and data protection law.
"This is causing many insurers to rethink whether they want to assume the risk of carrying cyber products; coverage is becoming increasingly expensive and difficult to obtain as insurers apply greater scrutiny in the application process to mitigate future losses," Arnold says.
5-Star insurance provider covers all bases
As organizations move more of their operations online, the best cyber carriers are rising to the challenge by staying ahead of ever-evolving cyber threats and attacks.
With a 10-year track record in the cyber carrier space, Northbridge Insurance's cyber insurance is its fastest-growing product. The company updated its enhanced cyber risk product in late 2022 to stay current, not only for what its customers need but also to get ahead of emerging risks.
"Working with our customers to improve their risk over time is something we do on normal lines of business, and we're trying to adopt the same principles on cyber risk," says underwriting director Patrick Cruikshank.
"With cyber, we understand there's sensitivity around the timeliness of the event and the anxiety that can come with the 'red screen of death'," he says. "We make sure that we have a claims response that is timely, efficient and provides access to the experts the insured might need to get their business back up and running as quickly as possible."
Northbridge Insurance is noted for providing comprehensive coverage and custom solutions to businesses of all sizes and sectors nationwide. For example, it has also adapted to market trends around minimum cyber hygiene standards. The cyber insurance provider now requires its customers to have multi-factor authentication, a security control that improves the insured's overall cyber security.
"First and foremost, what we are selling is our ability to service claims, and not just on cyber but on all our lines of business, and handling claims with professionalism, detail and clear communication is paramount for us," he says.
Regarding brokers' priorities when placing a cyber policy or solution, Northbridge Insurance is ahead of the curve in the strength of its products, as evidenced by its:
strong first-party exposure coverage, which includes everything from notification and breach response to data recovery, business interruption and even extortion


options for cybercrime, such as theft of money and securities from a social engineering fraud event


third-party liability in the event of a lawsuit or class action claim for privacy or media exposures for online content, as well as regulatory and payment card industry fines and penalties
"It's a comprehensive policy that provides good coverage to our insureds, and all Northbridge Insurance customers have access to our cyber assistance offering," says Cruikshank. "It's basically like a risk management tool that our insureds can access to get everything from free consultation advice, best practices and incident response planning templates to assess and improve their cyber hygiene overall."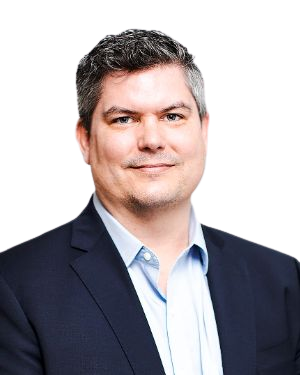 "We have a claims response that is timely, efficient and provides access to the experts the insured might need to get their business back up and running as quickly as possible"
Patrick Cruikshank
Northbridge Insurance
Comprehensive coverage and competitive pricing
By assisting businesses to boost their cyber security hygiene measures, the 5-Star Cyber insurance providers have become indispensable allies for their policyholders to protect themselves and their digital assets.
Gowling WLG's Arnold believes that as cyber insurance providers become more selective about who they sell coverage to, a new crop of consultants may emerge to help businesses implement the changes required to qualify for coverage.
"We may be moving toward a time when the courts and privacy regulators will treat having cyber insurance as a table stakes part of cyber risk management, like having an incident response plan and technical safeguards," he says. "That will put some organizations in a difficult position because coverage is getting more expensive and harder to obtain."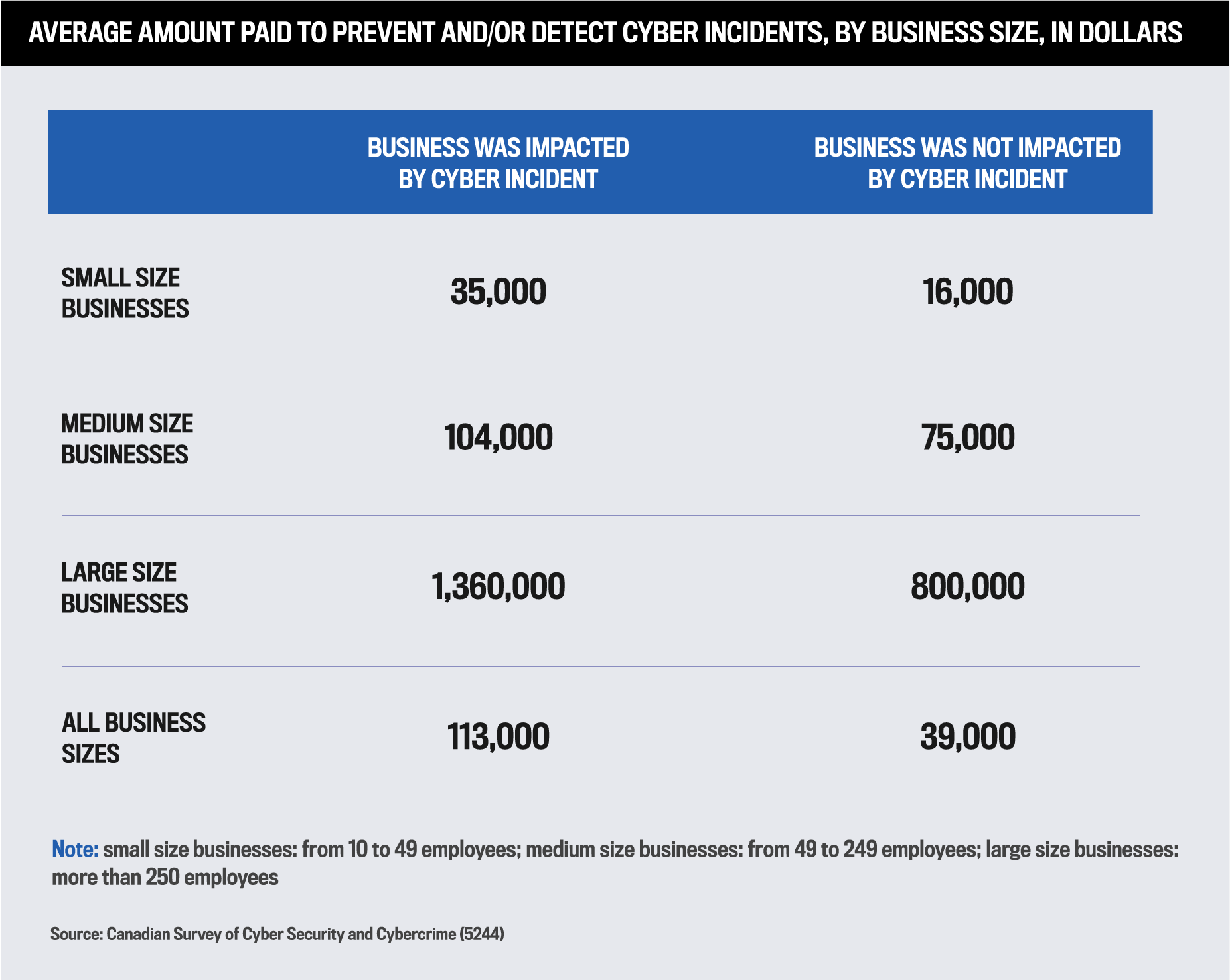 Broker respondents echoed some of those observations and identified potential areas for growth in IBC's survey, including the following:
"A specific product offering for municipalities and schools that don't have the budget but still need to be protected"


"Assistance with vendor management and risk mitigation tools"


"Flexibility and ability to create a policy that is bespoke to the specific client's needs"


"Integrating more insurer-provided cybersecurity solutions and advisory services as part of cyber coverage to drive lower risk for policyholders"


"My role is in a specialty area of investment advisors; with new custodians requirements, we would like to see higher cybercrime options"


"Social media-driven scandals created with the help of bots and deep-fake videos are going to become more common, possibly resulting in unexpected reputational harm"


"We still see a lot of risks with no coverage; small nonprofits and small businesses are getting priced out of being able to buy good coverage"

Many brokers across Canada called for higher cybercrime coverage and options and more affordable premiums overall, particularly considering the hard market of the past few years.
Northbridge Insurance stood out from the competition thanks to a pricing model developed over a decade in the cyber insurance space.
"One thing that highlights the positives of our model is the last hard market we went through; our customers did not experience the same turbulence that other markets went through around their pricing," says Cruikshank. "We're able to offer our customers that stability."
While cyber is relatively new in the grand scheme of insurance products, industry insiders agree that there is tremendous opportunity for growth.
"There's so much more opportunity to grow, to ensure that not only our customers are safe today, but as the adoption of technology continues and companies start to rely more on technology for all their business needs, it only increases overall cyber risk," says Cruikshank. "At some point, if they don't insure today, they will in the future. So, it's certainly a growing market and something that will continue to evolve."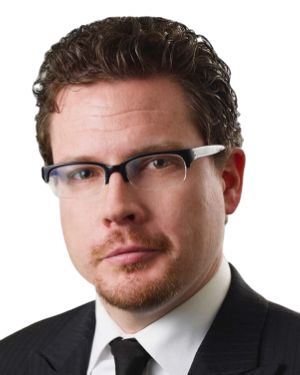 "Coverage is becoming increasingly expensive and difficult to obtain as insurers apply greater scrutiny in the application process to mitigate future losses"
Brent Arnold
Gowling WLG
Aviva Canada
Beazley
Berkley Canada
Chubb
Intact
Sovereign Insurance
Travelers Canada
Trisura Guarantee Insurance Company
Wawanesa Insurance
Zurich Canada