Jump to winners | Jump to methodology
Best insurance brokerages boast impressive growth rates and attract top brokers
Canada's best insurance brokerages are leveraging the power of their people, partnerships and technology to stay ahead of the game.
Insurance Business Canada's Fast Brokerages of 2023 awardees are defying labour shortages and the continuing hard market with an impressive 111% average growth rate over the last two years.
This year's 27 Fast Brokerages, which include nods to five Fast Starters, are:
expanding their operations
investing significantly in broker training
excelling in customer experience, marketing and innovation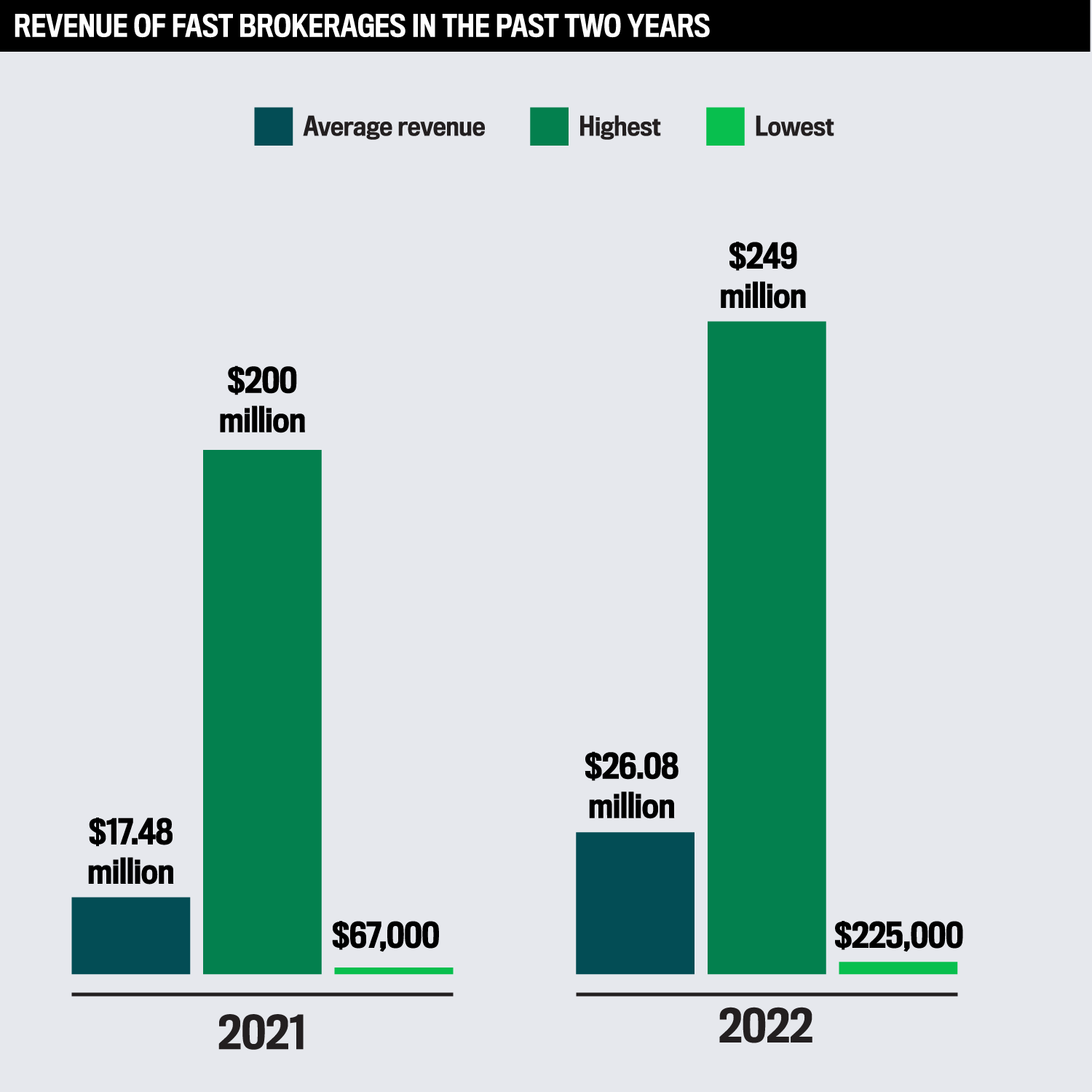 "We started with nothing, and we're on our way up"
Richard McKenzie, Richard McKenzie Insurance
Best insurance brokers offer a range of products and services
In its humble beginnings in 2020, Richard McKenzie Insurance was a scratch brokerage that was run as a private practice by an enterprising husband-and-wife team.
"The barriers to entry in this industry are significant, and our biggest hurdle was just getting off the ground," explains Richard McKenzie of his namesake brokerage.
Two years later, industry recognition is pouring in, and the Manitoba-based brokerage:
reported a 225% growth rate
has been licensed in Ontario and the Yukon
once intimate team of two has more than tripled
That rate of acceleration has earned the company not only an award as a Fast Brokerage but also recognition as one of five fledgling brokerages highlighted as Fast Starters.
"We started with nothing, and we're on our way up," says McKenzie, whose brokerage now boasts direct appointments with seven companies.
An acquisition opportunity in 2021 of a mom-and-pop shop with an Autopac licence allowed the brokerage to branch out into auto insurance, along with its mix of traditional and specialty insurance products.
Not long after, McKenzie applied for and was granted status as a Lloyd's open market correspondent, which opened additional revenue streams while allowing him to act as a quasi-MGA. His team's extensive commercial background has also driven considerable growth in commercial placements. McKenzie's three decades of industry experience have helped guide the brokerage's development, particularly given his reputation for going the extra mile to find the best solution for a customer's needs, whether his own or referred to by a colleague.
"Our growth is about being independent and able to pivot and adapt to the marketplace," he says. "We are entrepreneurial and participate in business networking groups, specifically the Business Network International, to drive business to our door."
"If you have the right attitude and the will to learn, anything is possible"
Jason Bauman, My Hunter
Strategic partnerships drive growth at the best insurance brokerages
Along with Richard McKenzie Insurance, other best insurance brokerage awardees place people and partnerships at the heart of purposeful growth.
My Hunter is poised to scale its operations to new heights. Formerly Servo Insurance Brokers, the new My Hunter underwent a rebranding in November 2022 after being acquired by Irfan Shafqat, who has grown his brokerage from five to 106 employees as the managing partner of the Mississauga East location of Billyard Insurance Group (BIG), an expanding independent national insurance brokerage and a two-time Fast Brokerage winner.
BIG president Stephen Billyard also invested in My Hunter and, together with like-minded Shafqat, shared the goal of scaling the brokerage's operations to make it one of the best in the country.
"The dedication to the growth and retention of the book of the co-founders will carry on through the growth and success of My Hunter," explains Jason Bauman, My Hunter president, who co-founded Servo.
The Mississauga, Ontario-based best insurance brokerage My Hunter now boasts 24 employees, up from four in 2021. With growth in mind, the company launched a strategy focusing on talent and dedicated training managers that oversee new hires from day one.
"Without training and support, people cannot flourish, and without our people flourishing, the business cannot grow," adds Bauman. "It boils down to getting the right people into the right positions, and we've been lucky in attracting top talent with a proven sales track record who can build out their networks," he says.
"We're hiring the right talent, and there's a lot of it. People who have a mindset of wanting to learn and grow are far more important than any experienced broker," Bauman continues. "If you have the right attitude and the will to learn, anything is possible."
My Hunter is making investments in the right technology and a far-reaching marketing strategy to push it to new heights.
"If we can offer the best and easiest platform for doing business, the best brokers will naturally be inclined to join us because it's the way that they can expedite their growth"
Cody Douma, Billyard Insurance Group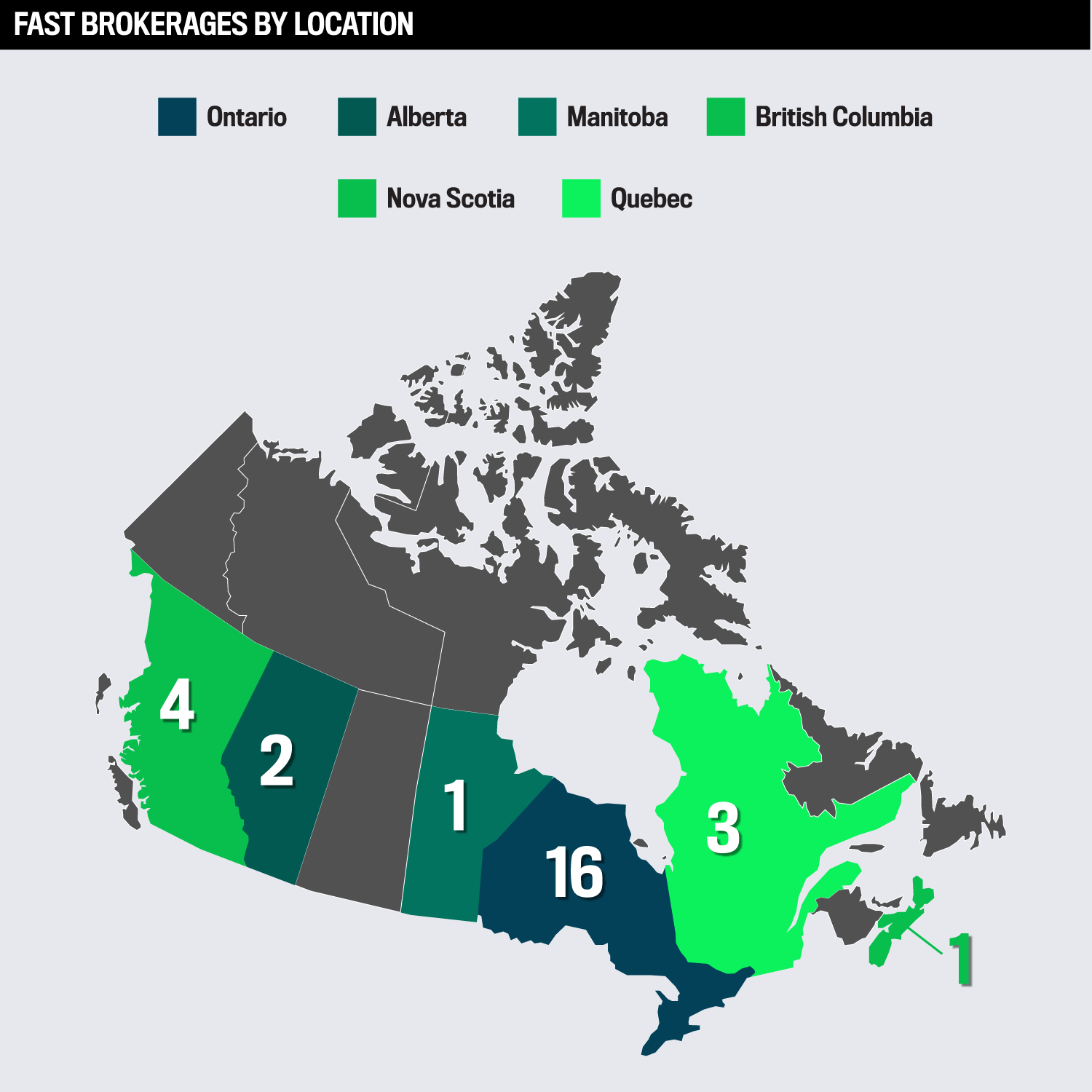 Canada's fast brokerages focus on people and technology
This year's best insurance brokerages are building strong teams to attract and retain clients and harnessing technology to make the insurance sales process as fast and friendly as possible for brokers and customers alike.
Those elements are proving essential for the fast growth being recognized by Insurance Business Canada, says BIG's director of business development, Jennifer Smith, who helped the brokerage scale quickly by establishing 20 new locations in eastern Canada and Alberta in the past two years alone.
"Understanding who the clients are and how they want to work with you will help give a new brokerage a competitive advantage," remarks Smith. "Understanding the role technology plays today and will play in the future is a must."
Those sentiments echo with BIG's chief operating officer, Cody Douma, who notes the tech-focused brokerage's approach to growth hinges on investing in the best people and building everything to scale.
BIG now has:
a total of 75 locations throughout Ontario, Alberta, New Brunswick and Nova Scotia
more than 700 brokers within its network
Its recipe for fast, sustainable growth is providing a platform that helps its people and partners be the best insurance professionals they can be in the shortest time possible.
"Find the best people, give them the best platform, and then just continue to work for them because they're driving the results," notes Douma. "For us, it's how do we make the broker's life easier. If we can offer the best and easiest platform for doing business, the best brokers will naturally be inclined to join us because it's the way that they can expedite their growth."
Douma acknowledges that when it comes to technology, the industry has left brokerages wanting. BIG's infrastructure is "a lot of systems duct-taped together", but that hasn't stopped the brokerage from building strong brand awareness through advertising, marketing and social media.
With 870 reviews and counting on Google, averaging a rating of 4.9 stars, the best insurance brokerage has also seen a significant growth in customer retention.
"I don't know that we've scratched the surface from a technological standpoint yet in terms of delivering true results there," Douma remarks. "But when we get there, we'll have a lot of hungry people excited to hit the second gear for us when it comes to growth."
1–10 brokers
All-Risks Insurance Brokers – Erin Mills Branch
Assurancia Venne & Fille
Boardwalk Insurance
RH Insurance
Richard McKenzie Insurance
11–50 brokers
Ai Insurance Organization
A-Kan Insurance
Alteri Insurance
Begin Insurance
BMS Canada Risk Services
Diamond Insurance Group
Halpenny Insurance Brokers
KASE Insurance
Keyes Insurance
LifePlan Investments
51–100 brokers
101–500 brokers
Highcourt Partners
Insure Life Financial Group
InsureLine
Synex
Wilson M. Beck Insurance Services
501–1,000 brokers
1,000+ brokers
Experior Financial Group
Westland Insurance
Fast Starters
All-Risks Insurance Brokers – Erin Mills Branch
Boardwalk Insurance
Insure Life Financial Group
RH Insurance
Richard McKenzie Insurance