Jump to winners | Jump to methodology
Bright future ahead
Insurance Business Canada's Top 50 Rising Stars for 2023 are steering the insurance industry toward a dynamic future through their grit and determination to drive change and set new standards of excellence.
The talent and emerging expertise of this year's cohort defy their age (under 35), all of whom have significantly impacted diverse facets of the industry, earning them recognition from the distinguished judging panel.
"Talent goes beyond knowing the technical component of their job," explains one of the panel, Dionne Bowers, owner of D. B. Solutions. "Young professionals need to be committed to change with the community, whether insurance or otherwise. I believe every Rising Star must possess critical thinking, leadership, problem-solving, and soft skills to be successful."
Fellow judge Joseph Carnevale, vice president of sales at Gallagher, adds, "Every event is an opportunity to step up and demonstrate leadership, regardless of their position or title."
For the 2023 Rising Stars, a tenacious commitment to their craft has allowed them to shine in their workplaces and the industry.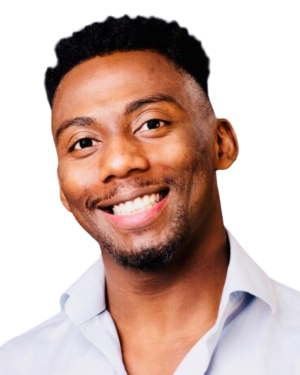 "I like to share stories, and that helps build bridges and community; if you know you're doing the right thing in your heart, other people appreciate your candor"
Desmond Marryshow
Chubb
Desmond Marryshow – inclusion and representation champion
Chubb Canada, commercial underwriter
Age: 34
Marryshow's peers regard him as the future of insurance, not only for his expertise at Chubb and industry association leadership but for his immense contributions to promoting diversity, equity, and inclusion.
His nominators commented:
"As an active member of the Canadian Association of Black Insurance Professionals, he always answers the call to volunteer, lift and lead the way for Black insurance professionals."


"Des is an active member of Chubb Pride Canada and speaks at 2SLGBTQ+ events about visibility and rights and promotes the insurance industry as an Insurance Institute of Canada career ambassador."


"He is a phenomenal individual who goes out of his way to mentor insurance professionals, providing myself and others countless hours of guidance on our personal and professional lives."
Driven by a desire to make the industry more inclusive and representative, Marryshow counts among his most significant accomplishments being appointed DE&I director with the Ontario Risk and Insurance Management Society.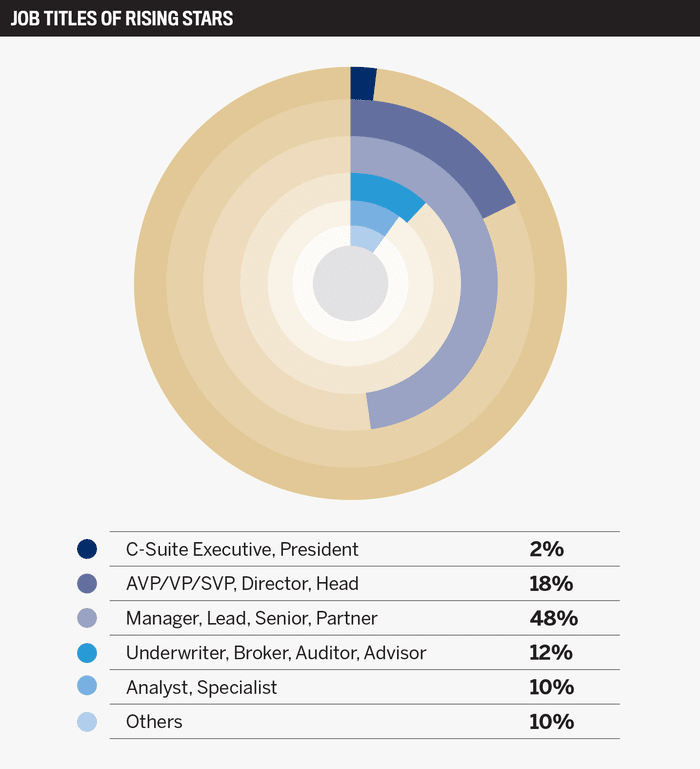 "For me, that's huge because now I can be visible, showcase our industry and let people know there is a place here for them," he explains.
As a mentor, his emphasis on nurturing a sense of belonging and encouraging junior colleagues to be authentic has earned him widespread respect. Marryshow leads by example by sharing his experiences through storytelling, creating a safe and inclusive space for himself and his peers.
"Speaking up and being visible has helped many people, and that's what I want to continue to do," he adds. "The impact I like to see is when others shine, can speak their mind and feel comfortable."
This skill is praised by industry expert Carnevale, "The ability to articulate a message is crucial. The smartest person in the world is useless if they can't convince others to listen to them."
Marryshow's other accomplishments since joining the industry in 2017 include:
Multicultural (Re)Insurance Association (MRIA) junior board member


Chartered Insurance Professional (CIP) and Canadian Risk Management (CRM) holder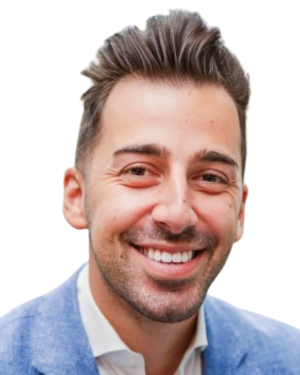 "There's so much to learn in this industry; be curious, be a sponge and soak it all in; keep your foot on the gas and get involved"
Alexander Rei
Echelon Insurance
Alexander Rei – passionate mentor
Echelon Insurance, business development manager
Age: 30
Rei is in his dream job where his dedication and excitement for the insurance industry radiates into all facets of his career. He is boosting his company's growth and profitability and driving engagement with industry peers.
Peers and clients praise his contributions:
"His enthusiasm and passion for helping brokers are unparalleled compared to his peers, and his maturity and ability to connect with brokers are well above his age and experience in the business."


"Alex goes the extra mile for his brokers and works tireless hours fostering that relationship; I love his passion for the industry."


"I have never met anyone who cares more about providing the best service possible for their brokers and clients."
Rei continuously strives to make a broader impact on the industry by sharing his knowledge and expertise. He's become an Insurance Institute of Canada instructor, teaching CIP courses to help others succeed.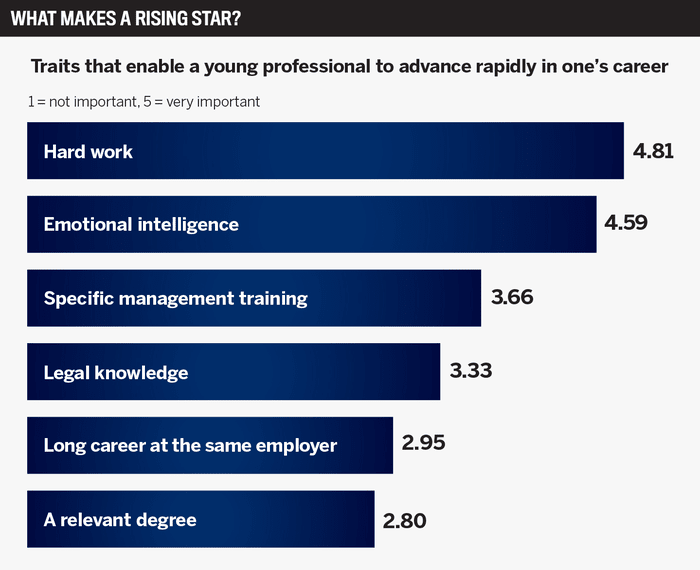 "I can directly impact people in the industry, helping them to learn and get more technically proficient," he explains. "I'm driven to be a part of people's educational journey, and I'm committed to furthering my education in the field, as well."
As an ambassador and mentor with the Young Insurance Professionals of Toronto, he advises new professionals in the industry to get up to speed quickly. He is exuberant about passing on his business philosophy, which focuses on creating "unexpectedly spectacular moments" for clients.
"It's important for me to communicate that we have work to do toward adding value to the overall client experience, particularly as our industry continues to rely on technology and the automation of tasks."
Rei's accreditations since joining the industry in 2011 include:
Commercial Insurance certificate


Chartered Insurance Professional (CIP)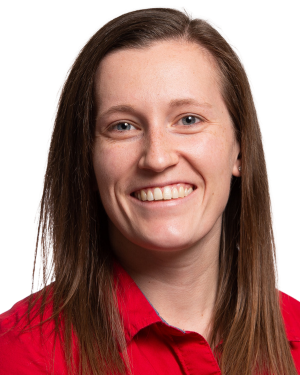 "We have a lot of people with valuable institutional knowledge set to retire, spend time with those people and learn as much as you can"
Kelsey Hazelton
Registered Insurance Brokers of Ontario (RIBO)
Kelsey Hazelton – leader and educator
Registered Insurance Brokers of Ontario (RIBO), Investigator
Age: 28
Finding her niche within the broker channel has inspired Hazelton to give back through teaching and education.
She has attained vast knowledge and certifications, and her eagerness to expand her horizons has helped her develop leadership skills to grow in the broker channel, where she can make a more significant industry impact.
"It's rewarding, and giving back is the best part, especially the broker channel, which I love," she explains. "I'm now in a position where I can share that knowledge with people who have no experience, in some cases, and lead them on the path to success on their exam and career."
Since joining the industry in 2016, Hazelton has achieved:
RIBO Level 1 Licensing Course Facilitator at the Insurance Brokers Association of Ontario


appointed to the board of directors at the London Insurance Brokers Association


attained CIP and CPIB designations, commercial insurance certificate


pursuing CMGA designation
"Being solutions-focused in this industry is huge," she adds. "I'm very driven, in general, but especially when it comes to my job; I'm disciplined in what I'm doing and prioritize being a team player in this industry, which is all about relationships."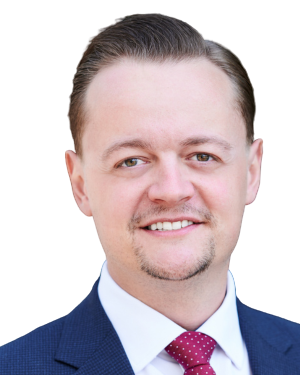 "Everybody has something to contribute, and there's something to be learned from everyone, so be open to experiencing new things"
Connor Chow
Western Surety Company
Connor Chow – claims management trailblazer
Western Surety Company, national manager of construction projects and solutions
Age: 29
A background in construction and design has proven a natural fit for Chow. Working with some of the largest contractors allows him to visit project sites where he contributes significantly by solving commercial construction issues on a large scale.
As one of only nine people in Canada to achieve professional Gold Seal-certified status, Chow is poised to continue blazing trails in national construction claims management.
"I've built many relationships across the country with contractors and owners, helping them get their projects back on track," he explains. "That contributes to the bigger picture as a surety company, in that we always want to contribute to the positive industry image of surety and that surety bonds are the best protection for contractors."
Since joining the industry in 2017, Chow has achieved:
MArch, MRAIC, BCM, P. GSC, AScT, PMP, and LEED AP BD+C


Saskatchewan Young Professionals and Entrepreneurs board member


lead auditor for Technology Accreditation Canada, conducting audits of technical diploma programs
His ability to review significant sums of information, convey essential information, and provide technical solutions has been instrumental in dispute resolution.
It's been a turbulent few years for the construction industry, with high interest rates, complex supply chains, and labour shortages. Chow's strength in meeting adversity head-on means he is at the forefront as a crucial contributor in construction roles.
"The market right now needs builders, dreamers and doers; we need people that are going to start solving problems," he remarks. "I see myself continuing to lead in problem-solving and construction roles, and I'm looking forward to being a key contributor to the construction industry in any way I can."
Agnes Dadura


SR Personal Lines Advisor




Long Lake Insurance

Alexia Menard


Underwriter




CHES Solutions Spécialisées

Andrei Belik


AVP, Regulatory Affairs




Aviva Canada

Andrew Ostro


CEO and Co-Founder




PolicyMe

Aneeza Ahmad


Director of Marketing Department




KASE Insurance

Brandon Khamvongsa


Quality Assurance Analyst




Gore Mutual Insurance

Brian Morison


Operations and Underwriting Manager




Aurora Underwriting Solutions

Caitlin Bowie


Senior Sales Consultant, Living Benefits




RBC Insurance

Candice Bergeron


Internal Auditor




Mutual Fire Insurance Company of British Columbia

Carmen Frustaci


Underwriter, Agile Underwriting Solutions




Burns & Wilcox

Celina De Bruge


Sales Manager




APOLLO Insurance

Chris Fennell


Senior Underwriter




Liberty Mutual Canada

Daniel Pearson


Business Development Manager




Intact Insurance

Dominic Gaudette


Training Specialist Commercial Lines SME




NFP Canada

Eileen Devlin


AVP Finance




Sovereign Insurance

Elizabeth Garvie


Manager of Broking Administration




Axis Insurance Managers

Gage Miranda


Personal Lines Sales Executive




Munn Insurance

Jacqueline Soong


Certified Financial Planner, Technology Trainer




Desjardins Financial Security Independent Network

Joseph Hines


Regional Practice Leader, Cyber – Atlantic Region




Gallagher

Jules Fazekas


Team Leader, Client Solutions




NFP Canada

Kelsey Bill


Commercial Account Specialist




Beyond Insurance

Kevin Dal Cin


Business Intelligence Analyst




Équité Association

Lawrence Conmigo


Director of Claims




Intact Public Entities

Lindsay Carter


Client Liaison/Technical Service Representative




Petley-Hare Insurance Brokers

Louise Ngan


Product Manager, Data Science




Aviva Canada

Marcus Crossdale


Group Account Manager




benefitsConnect

Matthew Felato


New Business Manager, Specialty Solutions




Zensurance

Megan Peters


Senior Underwriter




CNA Canada

Milan Kalra


Insurance Broker




Billyard Insurance

Nicole Rose


Commercial Account Manager




Cal LeGrow Insurance

Olivia Reed


Director Affinity




BMS Canada Risk Services

Otis Wong


Senior Vice President, Talent Acquisition




RT Partners

Rachel Cheong


Senior Business Development Representative




HSB Canada

Sarah Bacon


Account Manager




Wilson M. Beck Insurance Services (Alberta)

Simone Castanedo


Claims Manager




Echelon Insurance

Sogol Mirkhani


Transformation Lead, Claims




SPG Canada

Steve Beeston


Portfolio Manager, Property Construction




Volante Canada

Sukhman Brar


Team Lead, Personal Lines




Armour Insurance Brokers

Tariq Ba'Aqeel


Senior Executive Director and Shareholder




Experior Financial Group

Trevor Way


Partner




Keyes Insurance

Tyler Sartain


Team Lead, Special Investigations Unit




Northbridge Financial

Wura Jawando


Manager, ESG Disclosure & Reporting




Gore Mutual Insurance

Xiaotang Gao


Data Analytics Consultant – Actuary




CNA Canada
Starting in April, Insurance Business Canada invited insurance professionals across the country to nominate their most exceptional young talent for the eighth annual Rising Stars list.
Nominees had to be aged 35 or under (as of September 1, 2023) and be committed to a career in insurance with a clear passion for the industry. To maintain a focus on new talent, only nominees who hadn't been previously recognized as a Rising Star (or Young Gun) were considered. 
Nominees were asked about their current role, key achievements and career goals, as well as the contributions they've made to shaping the industry. Recommendations from managers and senior industry professionals were also taken into account.
The Top 50 Rising Stars were determined by an independent panel of industry leaders composed of:
Dionne Bowers
Vice Chair, Canadian Association of Black Insurance Professionals and Owner of DB Solutions
Jody Lohr
Director, Insurance Brokers Association of Canada and Vice President of Operations at Excel & Y Insurance Services
Joseph Carnevale
President, Insurance Brokers Association of Ontario and Vice President of Sales at Gallagher
Tisha Hamid
Vice President, Young Insurance Professionals of Toronto and Client Service Manager - Surety at BFL Canada