Jump to winners | Jump to methodology
Wholesale powerhouses
Brokers across Canada were clear in what they seek from their MGA partners.
Insurance Business Canada surveyed hundreds of brokers and three reasons stood apart by some distance:
for a specialty coverage


for coverage or a market they don't have access to


for a very specific coverage need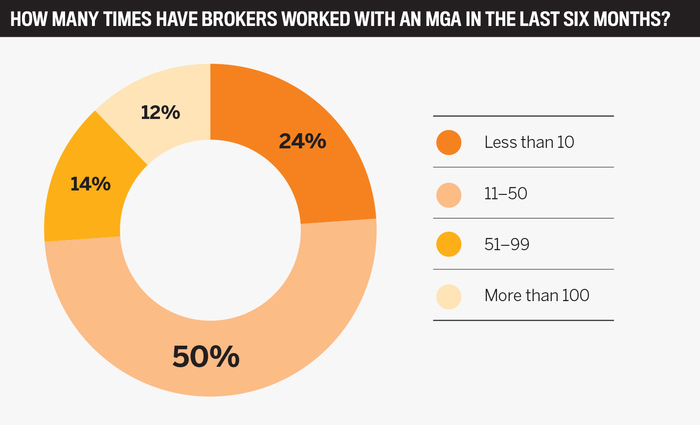 This is backed up by Mark Whiteley, director of commercial lines at Billyard Insurance Group, who lists the following as key features brokers seek from MGAs:
responsiveness/ease of doing business (quick turnaround on quotes, receiving phone calls, replying to emails in expected time frame)


intuitive website (easy-to-find UW contacts, specific applications required for unique risks, details on coverage packages offered)


multi-province support


technology to help in quoting process or information intake (portals, connectivity, premium finance)


relationships


wide range of products
The ratings of the 5-Star winners for 2023 were calculated and the top three wholesale brokers and MGAs for each type of insurance were awarded gold, silver, and bronze medals.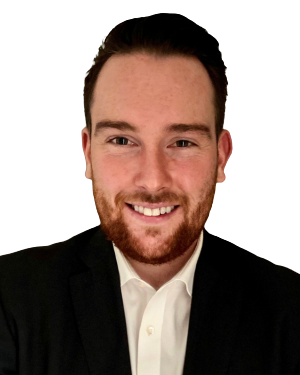 "If we see an inefficiency in our business model or something that we need to finetune, we make a decision very quickly"
Kevin Williams
Chutter Underwriting Services
Chutter Underwriting Solutions
The North Vancouver-based firm is one of Canada's top MGAs and was lauded for its overall service and efficiency.
"We have quite broad underwriting authority and an internal mandate to get back to every retail broker submission within 24 hours with complete information," explains senior casualty underwriter Morgan Chutter. "If we see a risk that doesn't fit, we decline it immediately so that our broker can get on to the next."
Some of the broker feedback on Chutter Underwriting Solutions included:
"Great people to work with, very responsive and collaborative."


"Fantastic service and great partnership overall. Makes our lives much easier when trying to find the right solution for our clients."


"Chutter is phenomenal in every way and I would not have suggestions on how they might improve. Top MGA we've been using for years."


"Excellent responsiveness; they'll advise quickly if risk is something they can help with. Good quotes, quickly and correctly. Very impressive service."


"Outstanding service and a long notable history in this space."
The firm knows from its own dialogue with brokers that their ability to provide an answer and be accountable marks them out.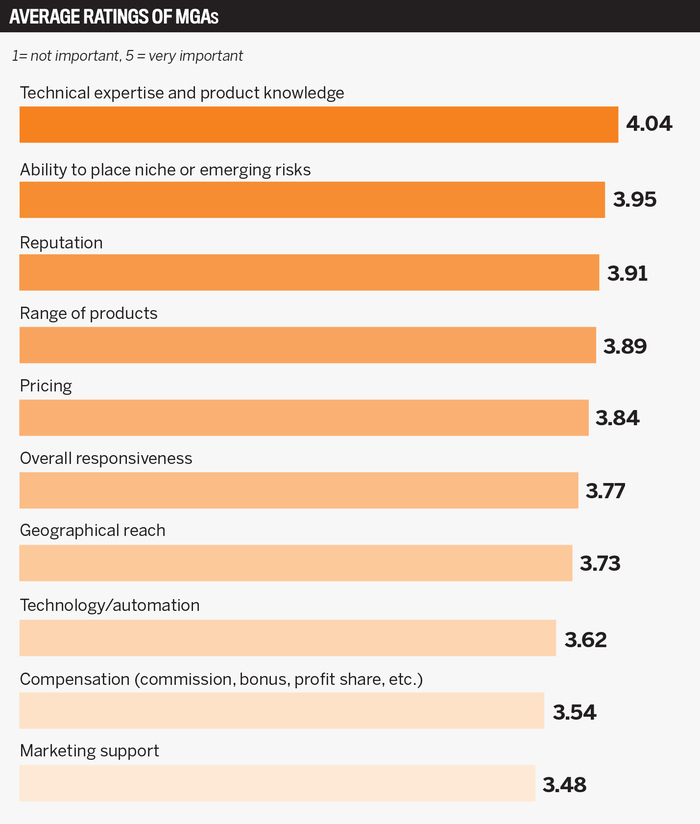 "The broker is always going to get a reply and the brokers that do deal with us on a regular basis understand that, regardless of whether it's a fit or not," Chutter adds. "I think that's really what separates us from our competition, it's a major complaint that we hear from other markets and the retail broker network.
"A lot of MGAs are after the same business, so in order to separate yourself and bring value to an account that maybe 10 other MGAs would happily quote on, if we can get back to the broker the fastest on that piece of business, we feel that gives us a special edge."
The business began in 1996 with the founders still involved. That degree of control enables Chutter to be proactive.
Kevin Williams, also a senior casualty underwriter, says, "We certainly pride ourselves on the fact that we are independently owned and operated, and that agility allows us to be flexible. It allows us to round out anything that might need rounding out, and I think that's what separates us."
Chutter is focused on remaining on top and has developed a range of digital tools to do this, but it has not lost sight of providing human interaction.
"Brokers can get a no-touch quotation in various areas, we do understand that's the future, but we still see a huge value add and requirement for physical human underwriting in probably 80% of the space that we play," says Chutter.
The respondent brokers selected the firm's Commercial General Liability as one of the Top Product picks, with one commenting:
In becoming one of Canada's top MGAs, Chutter's achievements so far include:
working regularly with 1,200+ brokers


access to over 10 of the world's largest insurers


liability limit capacity up to $25,000,000+


over $500 million in written premium
However, the business is not standing still and is focused on refining its offerings.
"The fact that we deal with both London markets as well as domestic insurers really allows us to keep our finger on the pulse. In dealing with multiple brokers on a daily basis, we certainly get feedback and have conversations, and we really get a good feel for where the market's at on a certain risk or in a certain class of business," says Williams.
Explaining how their internal mindset has been key to their success, Williams adds, "We're constantly looking for ways to evolve, but making sure that we have people with adequate experience to look at those lines of business, we don't want to bring a product to market where we can't satisfy it."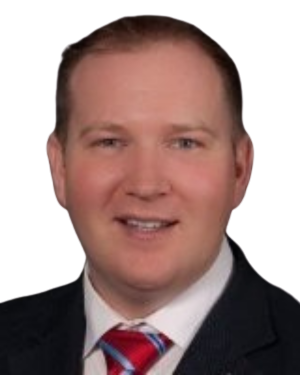 "We are specialists in misunderstood risks because we look at risks differently"
Jad McGregor
ABEX
ABEX: Affiliated Brokers Exchange
Stability is a fundamental plank of the 5-Star firm's strategy, and part of that is a commitment to refusing to slash prices to win business.
"We have the ability to be very selective in our approach to growth, which benefits our brokers by providing them with a stable MGA partner. We have often seen our competitors undercut our pricing, that we know to be profitable, only to have their capacity reduced when poor underwriting results catch up to them," says president and CEO Jad McGregor.
"We work really hard to make sure that ABEX is a stable option for our brokers, so that they can advocate our value to their clients. The age-old line 'You get what you pay for' is still relevant today and we believe that the products that we deliver should exceed everyone's expectations."
This strict methodology continues to drive the company's success facilitated by their ownership model.
McGregor explains, "Being independently owned, our process of risk selection is key in managing a profitable portfolio for our underwriting partners, so we don't have the pressure of multiple shareholders driving our growth."
ABEX's highest rating across the criteria graded by brokers was in the technology/automation category.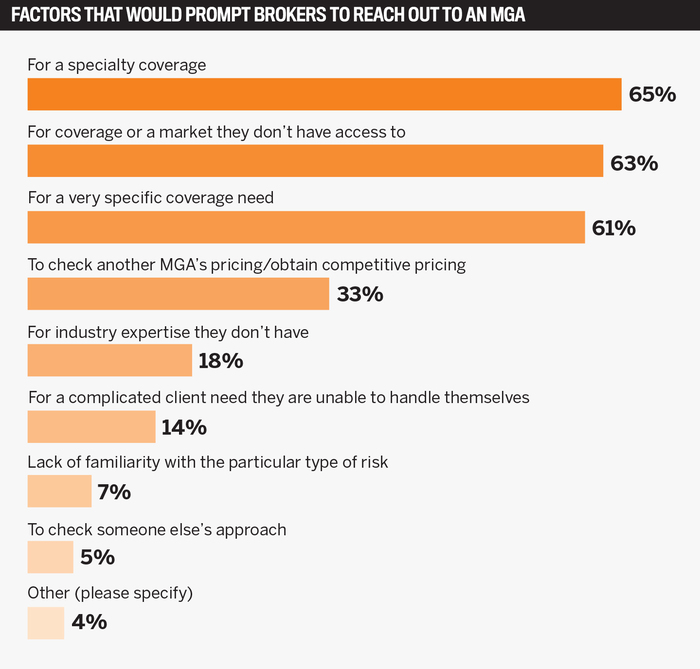 Describing their approach, McGregor says, "Traditionally, our investments in technology have been to solve bottlenecks in processes, such as Lineage uploads. Our technology has made it so that we can issue policies almost instantly, so our brokers don't have to wait for policy documents from us. We're continuing to look for technology solutions that will help get our brokers' submissions into our system more efficiently."
And despite being based in Waterloo in Ontario, the province where ABEX does most of its business, the team is mindful of working nationwide.
"We are focusing the distribution of our products in other provinces as well to bring a more balanced approach to our brokers," says McGregor.
Canadian brokers' analysis
This year's 5-Star winners are leading the way in the industry.
Bruno Cordeiro, managing partner of Billyard Insurance Group, identifies the areas where even more gains could be made.
"Premium seems to be the top reason. As business margins become slimmer, business owners look for more ways to save, including their insurance premiums. Another reason would be an extra coverage required on an insured's policy that falls outside the appetite of the current MGA," he says.
With an ever-changing insurance market, respondent brokers also highlighted to IBC what they want from their MGAs going forward.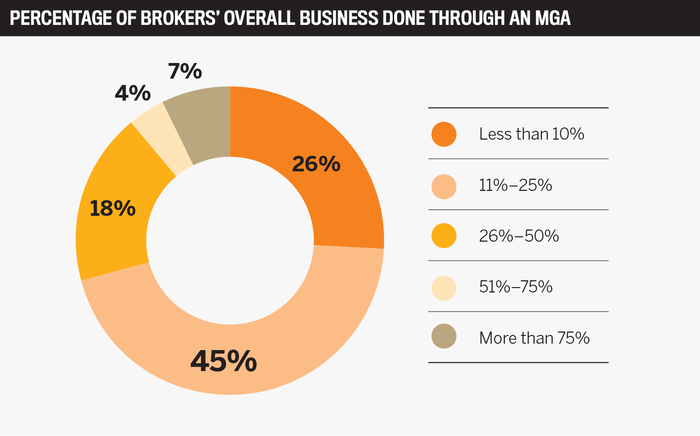 Some of the feedback included:
"Increase product coverage and cover Quebec."


"Reduce minimum premiums when dealing with Life Science startups."


"Stop being a middleman mailbox and assist in closing high-end business."


"Assign more experienced staff to sub-broker's business. Wherever possible, use claims staff who are dedicated to the particular program and/or local adjusters with expertise in the specific programs."


"Look into adding coverages like overland water, service line coverage, groundwater coverage, and with regards to condos, add the coverage for strata deductible assessment."


"Timely response to questions that come up from insureds, especially when dealing with COI requests."


"A portal to speed application and binds up."


"Automation/synching quote approaches with a virtual online app or portal or integrating policy delivery with our BMS (EPIC), particularly for non-complex monoline products."


"Provide renewal terms prior to expiry and release policy documents within 60 days of binding."

5-STAR MGAs


Pricing

Abex
Aurora Underwriting Solutions
Forward Insurance
Special Risk Insurance Managers
Victor

Technical Expertise and Product Knowledge

Abex
Aurora Underwriting Solutions
Burns & Wilcox
CHES Special Risk
Forward Insurance
PAL Insurance
Premier
Ridge Canada
Special Risk Insurance Managers
Totten
Victor

Ability to Place Niche or Emerging Risks

Abex
Aurora Underwriting Solutions
CHES Special Risk
Forward Insurance
Ridge Canada
Victor

Range of Products

Abex
Aurora Underwriting Solutions
Burns & Wilcox
CHES Special Risk
Forward Insurance
Premier
Ridge Canada
Special Risk Insurance Managers
Victor

Compensation (Commission, Bonus, Profit Share, Etc.)

Abex
Aurora Underwriting Solutions
Ridge Canada

Overall Responsiveness

Abex
Aurora Underwriting Solutions
CHES Special Risk
Forward Insurance
Ridge Canada
Victor

Reputation

Abex
Aurora Underwriting Solutions
Burns & Wilcox
Cansure
CHES Special Risk
Forward Insurance
PAL Insurance
Premier
Ridge Canada
Special Risk Insurance Managers
Totten
Victor

Marketing Support

Abex
Aurora Underwriting Solutions
Forward Insurance
Ridge Canada
Victor

Technology/Automation

Abex
Aurora Underwriting Solutions
Forward Insurance
Ridge Canada
Victor

Geographical Reach

Abex
Aurora Underwriting Solutions
CHES Special Risk
Forward Insurance
PAL Insurance
Ridge Canada
Special Risk Insurance Managers
ALL STARS

Abex
Aurora Underwriting Solutions
Ridge Canada
BY SPECIALIZATION


Accident and Health

Special Risk Insurance Managers


Gold

Forward Insurance


Silver

Burns & Wilcox
Cansure


Bronze

Cannabis

Next Wave


Gold

Burns & Wilcox
SUM


Silver

Cansure


Bronze

Commercial Auto/Transportation/Trucking

Aurora Underwriting


Gold

Special Risk Insurance Managers


Silver

Burns & Wilcox


Bronze

Construction

Forward Insurance


Gold

Premier


Silver

Cansure


Bronze

Contractors

Aurora Underwriting


Gold

Forward Insurance


Silver

Special Risk Insurance Managers


Bronze

Cyber

CFC


Gold

Coalition


Silver

Forward Insurance


Bronze

Directors and Officers

CFC


Gold

Premier
Victor


Silver

Forward Insurance


Bronze

Environmental

Aurora Underwriting


Gold

Victor


Silver

Premier


Bronze

General Liability

Aurora Underwriting


Gold

Forward
Premier


Silver

Special Risk Insurance Managers


Bronze

High Net Worth

Premier


Gold

April
Forward Insurance


Silver

Cansure


Bronze

Hospitality

Burns & Wilcox
Cansure


Gold

Totten


Silver

Agile


Bronze

Management Liability

CFC


Gold

Aurora Underwriting


Silver

Victor


Bronze

Marine

Premier


Gold

Forward Insurance


Silver

April


Bronze

Non-Profit

Victor


Silver

Special Risk Insurance Managers


Bronze

Professional Liability

Aurora Underwriting


Gold

CFC


Silver

Premier


Bronze

Program Business

Aurora Underwriting


Gold

Forward Insurance


Silver

SUM


Bronze

Property (Commercial)

Aurora Underwriting


Gold

Forward Insurance


Silver

Burns & Wilcox


Bronze

Real Estate

Aurora Underwriting


Gold

Forward Insurance


Silver

April
Cansure


Bronze

Small Business

Aurora Underwriting


Gold

Forward Insurance


Silver

Special Risk Insurance Managers


Bronze

Workers' Compensation

Aurora Underwriting


Gold

SUM


Silver

Burns & Wilcox


Bronze
BROKER'S PICK

Aurora Underwriting (Farm Insurance)
Forward (Builder's Risk)