MGAs and the sharing economy | Insurance Business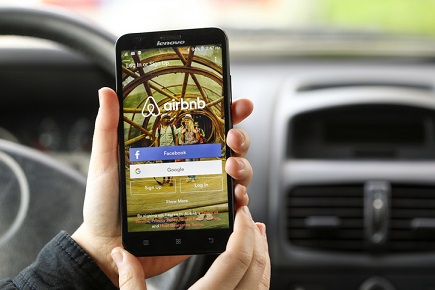 While the popularity of the sharing economy model, including names like Uber and Airbnb, cannot be denied, it is not without its shortcomings.
Critics of the model say that users acting as vendors on the sharing economy model are walking insurance nightmares, with complicated non-standard coverage needs that swing from personal to commercial and back. To make matters even more complicated, some of these companies insist that due to the nature of the sharing economy model, they do not consider their user-vendors as their employees (preferring to call them 'partners'), and will therefore not purchase any form of commercial
or fleet insurance to cover them.
So as more entrepreneurs look to the sharing economy model for new business ideas, what can MGAs do to contribute to the space and address the emerging non-standard risks?
"I think that the sharing economy really does, maybe counterintuitively, place our roles right in the centre," commented Aon Analytics global CEO Paul Mang.
Mang also said that due to the instant nature of the sharing economy, personal and commercial lines will need to have crossover as policies transition to shorter terms. Sharing economy participants will also have specific insurance needs that MGAs will be well equipped to deal with.
Gary Hirst, president and CEO of Ches Special Risk, said landlord insurance made especially for Airbnb hosts is "easily available in the MGA market," but it is "not necessarily available in the standard market."
"Standard market is called standard market because they only like standard risk," Hirst explained. "A risk like Airbnb is presently considered non-standard. How long that will last for, no one particularly knows. We do know that, for the moment, standard insurers don't have any appetite to pick up short rentals."
Lambros Lambrou, Global Aon Risk Solutions operating committee member and CEO of operations in Australia, stated, "We see ourselves as the trusted risk advisers for our clients, and one of the things that our industry needs to get better at, quite frankly, is listening to our customers around their evolving needs."