Tech acquisitions drive insurance sector | Insurance Business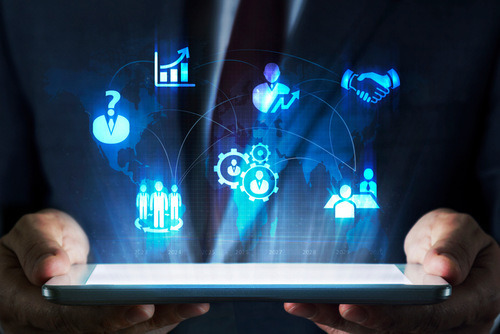 Technological innovation is one of the trends driving the insurance industry. It used to be that insurers invested in technology primarily to improve distribution, policy administration, internal controls and security. Now, insurers can use innovations such as telematics, data analytics, wearables and social media to improve the way they engage with their clients.
New technologies also help reduce losses, allowing insurers to offer lower premiums.
"Insurers are beginning to shift focus from loss recovery to prevention/risk management and mitigation," business law firm Blake, Cassels & Graydon said in an industry report. The law firm explained that this is possible since insurers now have access to technology that enables them to remotely validate behaviours, as well as to predict, prevent and mitigate risk. The law firm also observed that there have been a number of mergers and acquisitions by the insurance sector.
"While many expected significant consolidation in the Canadian P&C insurance industry, instead we have seen a steady stream of more tactical, targeted deals," the firm said.
Both trends are not mutually exclusive, the firm noting that insurtech start-ups are the hottest acquisitions as of late. Start-ups can come up with solutions that "improve pricing, enhance the customer experience and improve back-office processes, such as fraud prevention", – things more established companies are looking to add to their repertoires.
Indeed, more insurers are jumping on the insurtech acquisition bandwagon than ever before; research from Accenture found that in 2016, 14% of insurtech deals featured an insurer or its strategic venture arm – in 2015 that figure was 12%, and in 2014 only 3%.
The research also found that over half (56%) the investment in insurtech start-ups globally for 2016 was in analytics, artificial intelligence (AI), and the internet of things (IoT).
Another analysis of investments made in 2016 across 75 insurance companies revealed that although only 17% of deals made by the industry that year were related to insurtech, the other 83% were invested into start-ups that are outside the insurtech space "but often with a focus on technologies that hold potential for the insurance industry in the future".
"There's a growing recognition among insurers that insurtech ultimately represents more of an opportunity than a threat, and that they should seek to collaborate more closely with this latest breed of technology-fuelled start-ups," the report concluded.