XL Catlin targets growth in Canadian aviation insurance market with "the best differentiators" | Insurance Business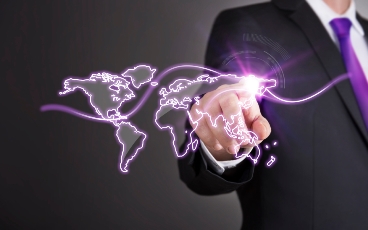 XL Catlin recently announced a number of new appointments for its Canadian aviation insurance team, in an effort to "strengthen" and "solidify" the company's position in the market space.
David Watts has joined the team as vice-president, Canadian aviation manager, while Alex Barker will assume management responsibility of the aviation team in Calgary, to be joined by aviation underwriter Stephanie Hope.
"We have been established in Canada for a number of years. Our recent expansion is a solidification of our position in the North American market," said XL Catlin head of North America Aviation Eric Donofrio. "We are relentlessly focused on securing the best talent to continue to serve our brokers and clients with innovative products and top-level service. With David Watts coming on board in Canada, we are going to look to do more and we hope to continue to deliver on our promise and market leading portfolios."
Search and compare insurance product listings for Aviation Liability from specialty market providers here
In the aviation insurance market, some business is written entirely by one market, while other business is placed on a vertical or a quarter share basis with multiple markets participating. XL Catlin is involved with all aviation business in Canada. The company also provides lead underwriter services, taking the lead with the issuance of policy forms and claims handling for business where there are multiple markets participating.
"There are very few differentiators left in our market these days," commented Donofrio. "I find the best differentiators are having knowledgeable underwriters on your staff and having high service standards. The two aspects of service that we focus on are underwriting and our claims service. We have very high marks in North America in both categories."
The Canadian aviation insurance market has experienced an explosion of capacity in the last 20 years. There are many more players in the market space now than there were in the late 1990s and early 2000s, resulting in a lot more choice for clients. This makes XL Catlin's recent hires even more important.
"On the underwriting side, it goes back to experience and empowered underwriters. We hire people with an aviation industry background and aviation insurance background and we enable them to make decisions and react quickly to make sure that we can take care of our clients," commented Donofrio.
"On the claims side, our people are able to react quickly and fairly. What we need to do as an organisation is make sure that a claim never slows our customers down from doing business. The best thing we can do is help our customers get back up and running with as little interruption as possible. Aviation insurance should never be a stumbling block to our insureds conducting business. It should be a facilitator to them doing their business."
Related stories:
XL Catlin expands North America aviation team
XL Catlin enhances cyber insurance coverage with new policy form