Closing time – a client checklist to button-up the cottage | Insurance Business Canada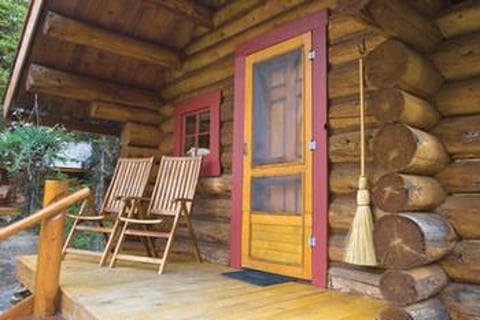 Summer is officially over, and while the good weather is hanging around in many parts of Canada, clients need to start closing up the cottage before Old Man Winter settles in.
Brokers need to reach out to their book of clients now, says Alex Walker, national claims relationship director for
RSA Canada
; ideally targeting those clients who own cottages.
Walker says there are three main areas that must be addressed when closing the cottage.
"An indoor checklist, an outdoor checklist and a third category for any toys you own," says Walker. "Items like seadoos, boats, snowmobiles or ATVs need to be considered as well."
Indoors
Make sure the kitchen is fully cleaned and remove all food. Turn off the power and de-ice the refrigerator. "Canned goods are fine," Walker says, "but don't leave anything in a box; you don't want animals sniffing that out."
Cottage owners who turn off their power should shut off the water and drain the pipes using an environmentally–friendly anti-freeze that can be used in a septic system and is in accordance with the municipality.
Stove pipes should be blocked off to keep animals out. Close any chimney flues, fireplace doors, and make sure there is a cap on the top of the chimney so nothing can get down.
If the client chooses to keep the power on, it is advisable to shut off smaller electric appliances, as they can draw power and run up the power bill.
And make sure those big ticket electronic items are hidden out of sight. "Close windows and pull the drapes," Walker says. "Larger electronics like big screen TVs should be hidden out of sight so as not to present a tempting target for thieves."
Outdoors
If the client cottages near a lake or a windy location prone to storms, shutters are a must. "A really remote location requires heavier shutters for bear-proofing – something stronger than plywood. And exterior doors and windows should be locked," explains Walker.
Something that is often overlooked is checking the attic before going away for the winter. "People have been known to find insect or animal nesting before locking up the cottage," says Walker. "You don't want an infestation, like wasps, setting up over the winter."
When it comes to food, the same rules that apply to the kitchen apply for out-buildings.
Looking up, gutters and drain spouts should be cleared and inspected to avoid ice-damming during the spring freeze-thaw cycle, along with proper trimming by an arborist to ensure branches do not cause damage to the structure or powerlines. "If you have something growing too close to the cottage, like a small tree or shrub, fall is a great time to do a transplant," says Walker.
The toys
Any large boats should be stored at a marina facility, Walker advises, after they have been properly drained and filled with anti-freeze.
Lock those ATVs in a shed, and make sure that you pull the dock out of the water; the same with a floating dock. "Each municipality has its own local rules, so you need to be familiar with them," he says.
The extra mile
While you may think you've buttoned up the cottage tight, it may still be easy for mice or small animals to find their way in.
"Cover your mattress and bedding with plastic sheeting to keep rodents out that do get in," says Walker. "Take sheets of fabric softener and put them in dresser drawers and cupboards to keep mice away. They don't like them."
If possible, have a local person or neighbour periodically check on the cottage; better still, make it a point to inspect the property at least once during the winter.
"Closing the cottage does take some time and effort," admits Walker. "But the peace of mind it brings during the winter months and ease of opening the cottage in the spring is well worth it."
To keep the conversation going, visit
www.rsabroker.ca/climatesmart