How Kent & White Insurance took off with a unique growth strategy | Insurance Business Canada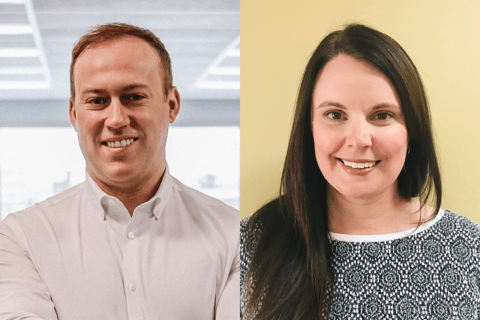 This article was produced in partnership with Intact Insurance
Bethan Moorcraft, of Insurance Business, sat down with Brian and Erin Schryer of Kent & White Insurance and Brittany LeBlanc, business development manager at Intact Insurance, to talk about unique growth strategies for independent brokerages.
Consolidation is never the be-all and end-all for growth-seeking insurance brokerages. Some, like New Brunswick-based Kent & White Insurance, are achieving growth organically through talent acquisition, partnerships, and always keeping people (both employees and customers) top of mind.
Kent & White Insurance is a third-generation brokerage based in Bathurst, NB. Its roots go back to 1946, when cousins Bill Kent and A.K. (Brub) Schryer returned home to Bathurst after serving in the Second World War, and both set up local insurance brokerages. In 1995, after 49 years of friendly competition, the two firms merged under the leadership of Brub Schryer's son Hugh.
Today, Kent & White Insurance has grown to service personal and commercial clients throughout Atlantic Canada from two locations in New Brunswick (Bathurst and Edmundston) and via a network of remote team members across Atlantic Canada. The brokerage continues to be independent and fully owned by the Schryer family.
Despite challenges in the brokerage space around consolidation, talent acquisition, digitalization, hard market conditions, and the overarching impacts of the COVID-19 pandemic, Kent & White Insurance has been on a solid growth trajectory, the result of its people-focused strategy.
Acquiring talent instead of competitors
"I'd love to say that we have some magic strategy that contributes to our growth, but honestly, it's fully driven by our team," said Brian Schryer (pictured left), CEO at Kent & White Insurance. "While the rest of the industry seems to be very focused on acquiring brokerages, we made it our ultimate focus to acquire the best people in Atlantic Canada, and I really believe that's what has driven our growth over the last few years."
"The COVID-19 pandemic showed us that remote work is a very big advantage to our brokerage. Coming from rural New Brunswick, staffing was a challenge for us. As we transitioned into focusing more on remote work, that expanded our opportunity to attract talent from all over Atlantic Canada. Our philosophy is that the best players want to play on the best teams – talent attracts talent."
Read next: Another catastrophic summer? What brokers can do to prepare customers for floods and fires
Marie-Josee Vautour joined Kent & White Insurance to work remotely from Moncton, NB, as a business development manager. "When they spearheaded this idea of acquiring some of the best people throughout the Maritimes, it was mind-boggling to me," Vautour said. "But they're very sincere about this goal, and joining them ended up being the best decision that I've ever made in my career. I've never felt more supported by my team."
Brittany LeBlanc (pictured below), business development manager at Intact Insurance, has worked with Kent & White Insurance for more than 10 years and has seen the firm's growth trajectory, and the success of their talent acquisition strategy, first-hand.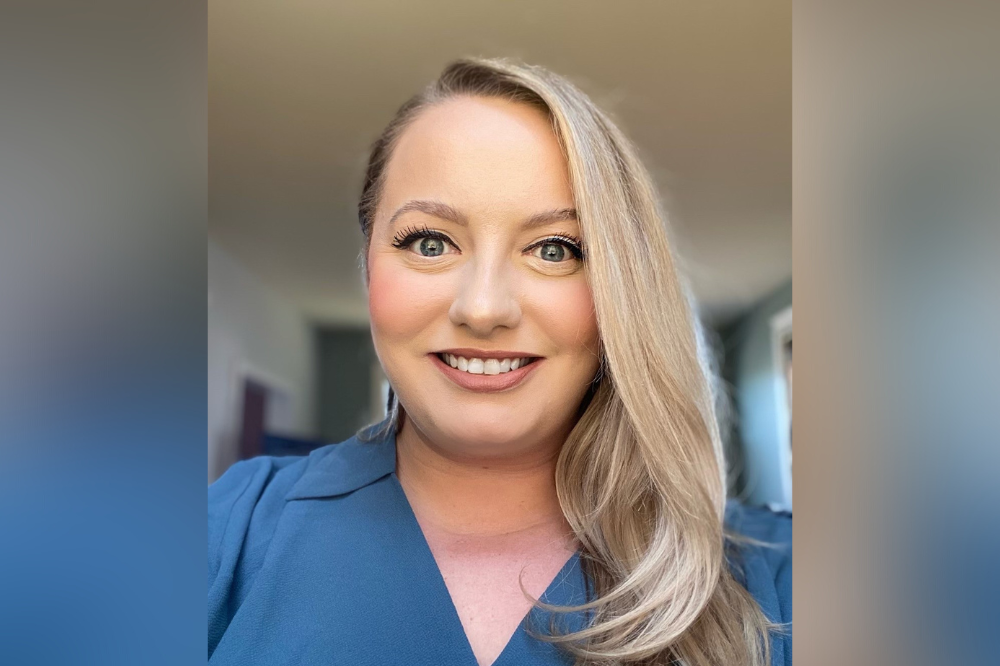 "They're so adaptable and quick to pivot their tactics," she said. "It's so important for brokers today to keep up with the changing demographics and what people are looking for in an employer. Kent & White Insurance assessed the situation, saw what needed to be done and dove in headfirst, with no hesitancy. That speaks to the confidence they have in their staff, and it's an important part of their growth strategy."
Sharing knowledge to build relationships
As an independent insurance brokerage, Kent & White Insurance can make "quick, heartfelt decisions" that are beneficial to local communities, with "no idea too big or too small," explained Erin Schryer (pictured, right), chief revenue officer and co-owner of the brokerage.
One of these ideas is the brokerage's initiatives to educate realtors in Atlantic Canada who are looking to advise their customers in all aspects of insurance. They have seen a number of referrals come from this program and have gained momentum within the realtor community.
"Real estate agents are similar to insurance brokers in that they're working directly with their clients to provide a comfortable home purchasing experience, and that's what we're trying to do with insurance," said Erin Schryer. "Our values very much align, so we've been working hard to educate realtors and give them information that they can pass to their clients to enhance the entire process of buying and selling a home. Our goal was to make the transaction easy and remove any discomfort on the insurance end of things."
This "referral network" that Kent & White Insurance has built through partnerships with realtors really "expands their presence in the Atlantic in an innovative way," said LeBlanc.
"They're constantly looking for ways to evolve and broaden their network, which is absolutely amazing," LeBlanc emphasized. "They have a business development manager as well, which is unique for a brokerage their size, so they've definitely committed to keeping up with the trends and staying on top of their game."
Giving back meets entrepreneurial spirit
The Schryers are constantly looking for new ways to give back to the community and support causes they hold dear. In 2020, the pair launched Resurgo Insurance, a new brand under Kent & White Insurance that's a group plan for active or retired military personnel and their families.
"The military family is my community," said Erin Schryer. Her grandfather served in the Second World War, her father served for 37 years before retiring as a colonel in the Canadian army, and her brother is a snowbird in the air force. "Our business was founded by two military veterans, so this has always been weaved into our history, and even more so when Brian and I purchased the business together. Two and a half per cent (2.5%) of all the premium dollars go back to support the very important work of Soldier On, which provides ill and injured retired and active military personnel. This has been very much a way to give back to our military communities, and it's been a very fulfilling venture for me personally."
Read more: Why usage-based auto insurance is good for customers and brokers
Intact Insurance is one of the insurance carriers supporting Resurgo Insurance. LeBlanc commended the Schryers' "entrepreneurial spirit."
"They're really smart about diversifying their portfolio," said LeBlanc. "Resurgo Insurance is an interesting marriage between Erin's passion project and her business – and if you love what you do, you never work a day in your life. Resurgo is unique because they've established the offering as almost a separate brand. I think having that distinction in the group space has helped them to expand their business."
Growing with the local touch
The entire team at Kent & White Insurance is proudly focused on servicing the unique needs of local communities in the Atlantic provinces, which, according to Brian Schryer, can be "a little bit different, in a good way." For this, they need insurance partners with local representation - something they get from Intact Insurance and New Brunswick-based LeBlanc.
"We want to work with insurers that align with our values, and that are showing us they understand the local market with the way that they build their coverage options," said Erin Schryer. "Their claims service must be up to par with what we expect for our clients, and most important to us is the client experience that they help us create."
Aligned values and a shared commitment to customers' interest is "where trust is built," echoed Vanessa Duguay, personal lines team lead with Kent & White.
For LeBlanc, Kent & White's ongoing success is a testament to their deep understanding of what local communities need and the trust they have built with insurers.
"Successful collaboration, whether between brokers and insurers, brokers and customers, or in any other partnership, is based on communication, alignment of goals, and appreciation of local nuances," said LeBlanc.
If there is a secret to Kent & White Insurance's success, it's basing the brokerage's strategy on this type of collaboration.