RSA Canada: "We are all victims of insurance fraud" | Insurance Business Canada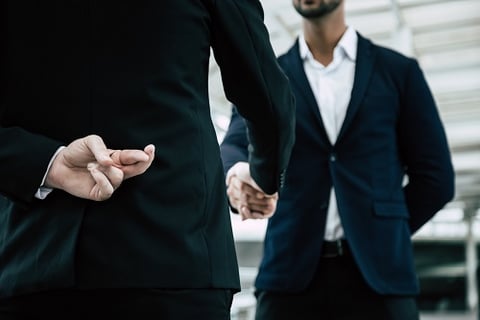 Insurance fraud costs Canadian consumers upwards of $1 billion annually. The math is simple. When one person cheats the system by making a false or exaggerated claim, everybody pays the price.
In recognition of Fraud Prevention Month, the Insurance Bureau of Canada (IBC) recently published a list of the five most common types of insurance fraud. Four of the top five stem from the auto insurance space, with common fraudulent actions including: inflated repair costs, staged collisions, the submission of inaccurate personal information when applying for a policy, and the dealing of stolen and/or damaged vehicles to unwary customers.
Insurance fraud in Canada has evolved in the past decade to include more organized crime and collusion, in addition to individual policyholders looking to make a quick buck on a claim or save money on policy, according to Leanne Collins, team leader, Fraud Analytics, RSA Canada. There might be a legitimate collision, but what follows is a well-orchestrated chain of entities (tow operators, body shops, rehab clinics, etc.) that work together to inflate the claim.
"Insurance fraud impacts everybody," said Collins. "Whether claims are legitimate or not, it all comes out of the policyholders' premiums. If we take $1 of premium from everybody, but we pay out $1.25 in claims – we're going to run into a deficit. This is one of many factors that lead to higher insurance rates for everyone. We are all victims of insurance fraud.
"The problem is, when premiums get really high, that sometimes incentivizes people to commit policy fraud. This is when people are not fully honest on their application for insurance and they fudge some of the information like where they live or how many drivers are in the household. When people do that, they might get a cheaper rate, but that's not representative of the risk that we're insuring. For example, if you live in the city, the chances of you having a road accident are higher than if you live in a rural area. If an insurer charged $20 in premium versus a city premium of $40, then they've not collected an appropriate amount of premium for the risk they've taken on. That is not fair to the honest policyholders."
Read next: RSA Canada, Gallagher team up to expand road safety campaign
Fraud Prevention Month, which happens every March in Canada, is all about making consumers understand the significance of the fraud problem in Canada and the consequences it has. It's about changing the mindset that insurance fraud is no big deal, especially among those opportunistic individuals who think: 'I paid X dollars in premium for 40 years and I've never made a claim. This is my opportunity to get some of that money back.' Fraud Prevention Month is a reminder that it's not socially acceptable to commit insurance fraud or to turn a blind eye to the problem.
Insurance brokers play an important role as educators and advocates for the insurance industry, by making consumers aware of insurance fraud and its victims, and by explaining what consumers can do to prevent it. There are many things that insurance brokers can do to help prevent fraud on the front-end, according to Collins. First and foremost, they need to know their customer.
"Knowing your customer is really going to help a broker in determining whether someone is sharing accurate information," said Collins. "If a person doesn't seem to know a lot about the area they say they live in, and you happen to live in that area as a broker, you might think: 'Everybody knows about that Starbucks on the corner or that landmark on the tricky junction. How does this person not know about that?' It's all about crossing your Ts and dotting your Is. If someone tells you: 'My son doesn't have his license,' or 'I bought this vehicle for X number of dollars,' ask more questions. Ask them to back up what they're saying with documentation."
RSA Canada has been on the front line of insurance fraud prevention for many years. In March 2019, the insurer announced a contract extension with BAE Systems, through which it became the first organization in North America to adopt the latest edition of the technology provider's NetReveal Property and Casualty solution. Backed by artificial intelligence and machine learning, NetReveal enables RSA to detect, investigate and prevent fraud at various stages of the process. It scrubs RSA's claims and policy data on a daily basis and presents a shortlist of claims with suspicious activity for the Special Investigations Unit to take a closer look at.
"With the BAE NetReveal fraud detection software, we can take a second look at claims to check if there's anything concerning going on. Sometimes a claim will then require further investigation, and other times a flagged claim makes sense after a human has looked at it," Collins told Insurance Business. "We certainly track our fraud loss avoidance. Since 2016, as a result of our investigations and our partnership with BAE Systems, we've quadrupled the amount of money we've avoided paying out for fraudulent claims on an annual basis.
"From an industry perspective, there's always more work to be done to prevent insurance fraud. Fraud Prevention Month is really important in educating and reminding people that insurance fraud happens, and it impacts everybody with a policy. It's vital that if you become aware of a problem or someone committing insurance fraud, you should report it immediately."