Share this boating checklist before your client casts off | Insurance Business Canada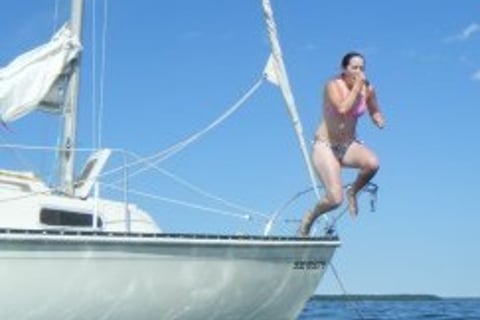 After such a severe winter, the signs of spring are a welcome relief, particularly for boat owners who are keen to get back out on the waters in warmer weather. But before setting sail it's important to make sure your client's boat is safe and ready for the water.
Captain Stuart J. McLea, the principal surveyor at MRM Solutions has crafted a number of tips to ensure boat owners have a safe and enjoyable boating season.
The client checklist
When de-winterizing your boat, make sure you do an inspection (a real good look around) before you launch for the season. You want to be sure that all your systems onboard, both electrical and mechanical are in good working order and defect-free.
Remove your cover or shrink-wrapping and let the boat breathe:
This is your first look around for any visitors that might have been onboard without permission. You should look for any mold that might be growing in the boat. This is a good time to clean and remove mold spores. Remember to use a good disinfectant, gloves and a surgical mask when cleaning.
Check over the engine and look for any loose wires or parts:
If it wasn't changed before the winter, change the engine oil. Check the out-drive oil as well to make sure everything is in good working order. The outdrive bottom plug has a magnet. Check that for any evidence of metal and if you have some you will want to have your outdrive checked by a qualified technician who has been trained by your outdrive manufacturer. Replace your oil filter and gas filter while you are at it. Take the time to test run the engine, but make sure you have ample cooling fluid before you do so. Failure to have ample cooling fluid could cause the engine to operate at a higher temperature and possibly over heat.
Check the battery (s) on your boat:
If you have water in your battery, be sure it is filled to the indicated level (distilled please). When it's dry, it will no longer hold a charge. Use a battery tester to check the amps and volts. If nothing seems to work on it, then you may need a new battery. You might want to remove the battery for charging before the vessel is launched. Remember that a poor operating battery can ruin a good family weekend. If you do charge the battery, make sure you do so in a well-ventilated area. A charging battery will vent off hydrogen gas that is very explosive in certain conditions. (continued.)