The new frontier: arctic marine coverage | Insurance Business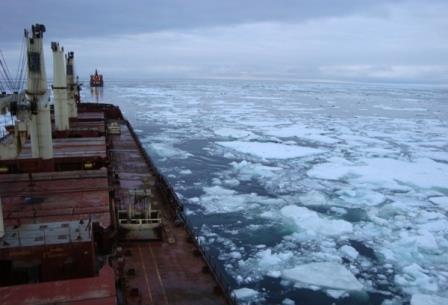 It was only a year ago this month that the bulk carrier Nordic Orion's voyage through the Northwest Passage was in danger of being cancelled, until RSA Group came forward to cover the vessel, enabling it to become the first bulk carrier to traverse the challenging route.
This year, arctic shipping routes are not only being considered but are being expanded – a preferable choice to travelling through the more expensive Panama Canal.
Marine insurance through the polar route requires more detailed information about vessel capabilities and available salvage services – as wreck removal, pollution risks and crew health and safety are a major concern to underwriters.
For insurers, hull considerations are a key factor in underwriting.
Despite the introduction of the Polar Ice Class for vessels some seven years ago, and the current international efforts to finalize a 'Polar Code' for vessels using these waters, the fact remains that Arctic navigation presents hull insurers with considerable challenges, including:
• Extreme cold can cause engine problems. For example, water in pipes and pumps, if allowed to freeze, will expand and crack that equipment, along with other seemingly robust gear, rendering it useless.
• Reduced coverage is available by navigation aids such as GPS and GALILEO.
• Modern charts and hydrographic surveys may be inaccurate and limited in number.
• Magnetic compasses are unreliable at such high latitudes.
• Visibility is restricted due to frequent heavy fog in the region.
• Weather reports are often inadequate and violent storms can occur at any time.
• Rogue floating ice, even in summer months, can pose significant dangers.
Cost savings on polar route
In the case of last year's Nordic Orion voyage, the ship had originally been slated to carry its cargo of coal through the Panama Canal, but owner Nordic Bulk Carriers A/S (
Nordic Bulk
) decided to take advantage of the Northwest Passage shipping season.
The unusual nature of the trip required extensive research on the route, with discussion of ice coverage, whale breeding and migration grounds, and channel depth.
Following extensive research by RSA, the route was found to have enough spots for the ship to take shelter, with adequate helicopter access, with the
Nordic Bulk
meeting the polar code requirement. (continued.)