Satellite insurance – a brief introductory guide | Insurance Business Canada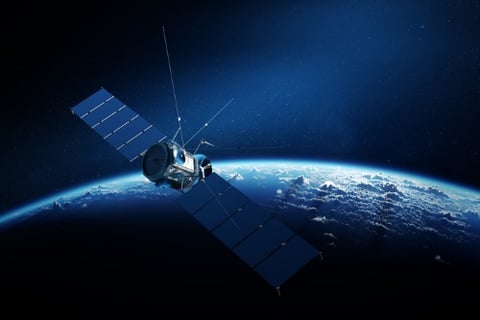 Satellite insurance blasted into the spotlight when a European Vega rocket failed about two minutes after lift-off from a base in French Guiana, destroying a United Arab Emirates military observation satellite in the process. According to a Reuters report, the combined insurance policy for the rocket and satellite totalled US$415.57 million (CA$541.97 million), making the incident possibly the largest ever space insurance loss to be incurred by the industry.
The first satellite insurance policy was placed with Lloyd's of London in 1965. It was designed to cover physical damages on pre-launch of Intelsat 1 – known as the Early Bird – which was the first commercial communications satellite to be placed in geosynchronous orbit. This satellite enabled direct and nearly instantaneous contact between North America and Europe via television, telephone and fax transmissions. Since then, the number of insurers engaging in aerospace activity has increased alongside the fast commercialization of space.
Stating the obvious – satellites are expensive! It can cost billions of dollars to complete a satellite project, through the planning, manufacturing, testing, and eventual launch stages. In correlation with this, it really is only the major global insurance firms with the deepest coffers who are able to entertain the notion of providing satellite insurance.
Satellite insurance providers
At present, some of the key global players who offer services, products and advice around space and satellite insurance include:
Types of coverage
Space risk management has evolved in recent years, according to global insurance brokerage Marsh. Now that space is becoming increasingly commercialized, insurance providers and risk managers are having to think about more than just the launch of a vessel and satellite. Today's lines of coverage include things like:
Satellite launch
Satellite in-orbit
Spacecraft pre-transit, transit and pre-launch
Satellite contingency
Satellite launch vehicle flight only
Satellite in-orbit third-party liability
Loss of revenue and business interruption
In-orbit incentives (failure to meet contractual obligations)
Production facility / launch pad property
Simply put, space and satellite insurance products tend to revolve around pre-launch, launch and in-orbit risks.
Navigating the complexity
The coverage is complex and really requires the touch of an expert, as Munich Re explains on its website: "The insurance of satellites with complex and new types of payload is where the know-how and experience of our aerospace experts really pays off. The development of previously untried satellites always raises questions about their insurability. A lot of hard work and dedication is required. Manufacturer's technical specifications and presentations, discussions with the manufacturer, operator and broker all need to be analyzed before the pieces of the puzzle can be assembled into a well-designed coverage concept."
Space claims
The European Vega rocket failure is not the first of its kind. On September 01, 2018, a SpaceX Falcon 9 rocket failed while preparing a static-fire test, destroying a US$200 million satellite in the process and wiping out 20 years of insurance premiums for prelaunch coverage. Following that incident, John Munro, global chief executive of space projects for Marsh, told Space News that pre-launch insurance rates could "increase, maybe by 100%."
Munro said the entire prelaunch insurance market generates only about $10 million to US$12 million in premiums per year. Following the Falcon's failure, he said: "Underwriters will want to review some of the terms and conditions they have insured before — particularly the hot-fire test, which we would exclude under a traditional premium policy."
When a space loss occurs, the claim is likely to come in at astronomic proportions – that's just the nature of the business. For example, the May 2015 loss of the Centenario mobile communications satellite, which was due to be part of Mexico's MexSat system, resulted in a US$390.7 million claim. That's no breeze in the park for any insurance provider, regardless of size. Luckily, these claims are not frequent occurrences.