Leading transportation specialist joins Bryson Team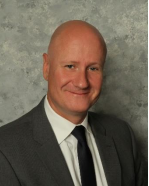 Bryson & Associates is delighted to announce the appointment of Shaun Courtney, Senior Account Executive, to its Transportation team.
"I am truly excited to have Shaun join us," said Tammy McCarthy, Bryson's Director of Transportation. "His background and strong technical expertise in Transportation, Logistics and Marine for small to large enterprises has allowed him to become a true leader in this field."
Courtney brings to Bryson more than 15 years of insurance experience and exemplifies what McCarthy refers to as "a boutique broker specialist equipped to serve transportation risks of any size."
"He is incredibly knowledgeable and adept at creating solutions for unique and challenging risks," said McCarthy, 2018 recipient of the Insurance Business Canada Broker of the Year Award.
Courtney joining Bryson's transportation insurance team is aligned with its vision of transforming the transportation industry into one of safety and sustainability.
"I am genuinely excited to join this amazing team," said Courtney.
"Joining a team and organization that is so passionate, knowledgeable and respected is exciting for me," he added.
In his role at Bryson, Courtney will be serving both existing and new clientele.
"I am thrilled to have someone with Shaun's experience and dedication to service excellence join our team," said Bryson President Tracy Makris. "He adds an important component to what I believe is one of the top transportation insurance teams in the country."
For further information:
Tammy McCarthy
Bryson Insurance Director of Transportation
tmccarthy@brysoninsurance.ca
905-426-8787 x239
www.brysoninsurance.ca