Webinar Replay: Executing Critical Insurance Bulletins at Scale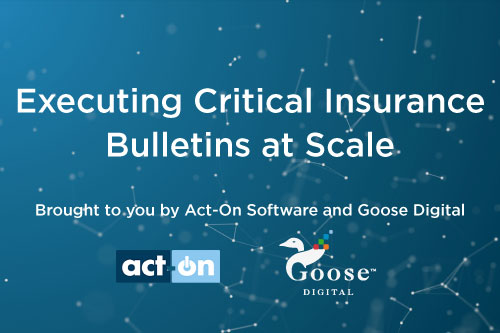 Now more than ever, it is important for brokerages to share critical information with customers around the specific insurance policies that they have, and more importantly be able to deliver them at scale without sacrificing client relationships or creating additional work for service teams.

In this webinar brought to you by Goose Digital and Act-On, you will learn about all the personalization capabilities available to you with your customer data, how to properly segment this data for efficient and effective customer communications, and how to utilize marketing automation tools to automate these alerts to customers.

About Act-On
Act-On is a subscription-based software-as-a-service (SaaS) product for marketing automation. Its software products are for email marketing, landing pages, social media prospecting, CRM integration, lead management, webinar management, and analytics.