Canada's top 10 stolen vehicles revealed | Insurance Business Canada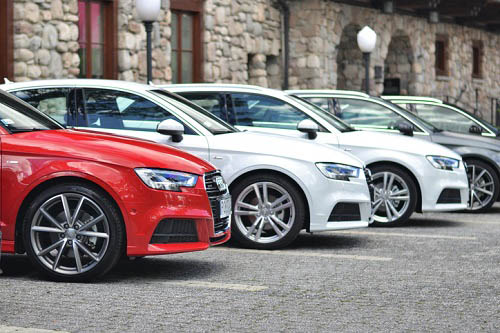 The Insurance Bureau of Canada (IBC) has compiled this year's list of the top 10 stolen vehicles across Canada – which found that not only do thieves continue to target SUVs and other off-road capable automobiles, but also that the pandemic has led to some worrying auto crime trends.
For 2020, Canada's most frequently stolen vehicles are:

IBC noted that many high-end SUVs continue to be stolen for export. Last year, the bureau launched a joint investigation with the Ontario Motor Vehicle Industry Council, the Canadian Border Services Agency, and local police to crack down on an auto theft ring in Hamilton, ON. It was found that the perpetrators targeted rental vehicles by using fraudulent documents to rent the automobiles, and then failing to return them in order to sell them overseas.
Read more: IBC joins investigation with authorities to crack down on auto theft ring
The bureau also mentioned in its report that it has observed the continued rise in electronic auto theft across the country, especially as more vehicles are equipped with technology such as keyless entry remotes. This has been a developing issue that IBC had identified as far back as last year's top stolen vehicles list.
Read more: IBC reveals list of most frequently stolen vehicles in Canada
There has also been a growing trend in dangerous illegal activities such as street racing and drifting events – especially during the pandemic, IBC added in its report. These events have provided a market for stolen, small, and speedy vehicles, the bureau warned.
"Thieves have many motives. This year's top 10 list confirms some key trends in auto theft that we are now seeing. Regardless of how a vehicle is stolen, auto theft is a serious threat to public safety and continues to cost all Canadians," said IBC national director of investigative services Bryan Gast.