IBC commends police for new towing guidelines that can curb fraud | Insurance Business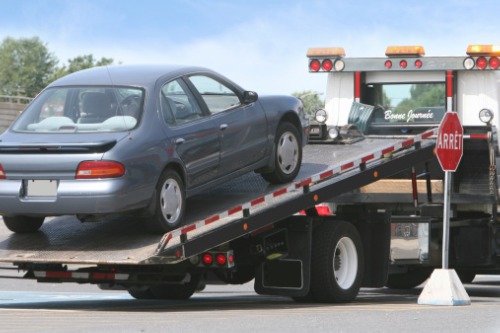 In response to the Ontario Provincial Police (OPP) unveiling its new guidelines on towing services in the province, the Insurance Bureau of Canada (IBC) has issued a statement that has praised the move.
The new towing guidelines offer direction to tow operators and "demonstrates the commitment to a safe, fair environment for both towing companies and drivers," IBC said. The guidelines include requirements for all tow operators to provide an estimated cost for their services, and prohibitions for tow operators from taking a vehicle if the owner is able to safely drive to the nearest collision reporting centre.
The new guidelines come months after the Ontario government announced that it would create a new task force to improve provincial oversight of the towing industry. The task force will help develop a regulatory model to boost towing safety and enforcement, clarify consumers' rights, and improve towing standards. In addition, the task force will also consider tougher penalties for offenders.
Read more: Province unveils more plans for auto insurance reform
"IBC applauds the OPP for developing these guidelines for towing services," said IBC Ontario vice president Kim Donaldson. "These guidelines are another tool to help protect drivers and ensure that at the scene of a collision, the custody of the vehicle always rests with the insurer and vehicle owner."