IBC responds favourably to Ontario legislation on safer driving, towing | Insurance Business Canada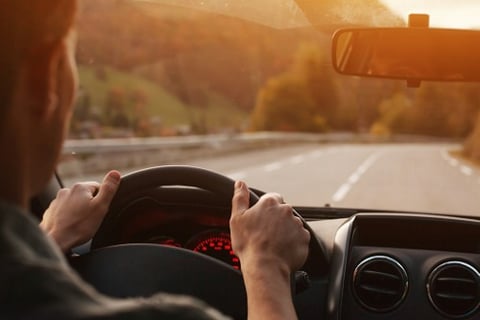 To address the issue of unsafe and aggressive driving in Ontario, the provincial government has introduced a new bill – the Moving Ontarians More Safely Act (MOMS Act) – which the Insurance Bureau of Canada (IBC) has offered its support for.
Introduced in the legislature on April 26, the MOMS Act would increase driver's licence suspensions and vehicle impoundment periods if passed by the legislature, to serve as a deterrent to reckless driving behaviour. The law would also introduce measures to protect vulnerable road users, such as pedestrians and highway workers, and improve truck safety, as well as help establish the Towing and Storage Safety and Enforcement Act – which requires tow operators, tow truck drivers and vehicle storage operators to be certified.
"By increasing driver's licence suspensions and vehicle impoundment periods, the MOMS Act sends a clear message to drivers – driving is a privilege and those who threaten the safety of others have no place on our roads," said Ontario Minister of Transportation Caroline Mulroney.
"Stunt driving and street racing are serious threats that have posed a greater risk to our communities during the COVID-19 pandemic," said Solicitor General Sylvia Jones. "The increased penalties and sanctions proposed under the MOMS Act, along with the creation of the new Towing and Storage Safety and Enforcement Act, will ensure police services across the province have the tools they need to combat high-risk driving on Ontario's roads."
IBC has lauded the proposed bill in a recently released statement.
"IBC commends Minister Mulroney and Solicitor General Sylvia Jones for introducing legislation that, if passed, would make roads and highways safer for drivers and tackle the rampant fraud that has driven up their auto insurance rates," said IBC Ontario vice president Kim Donaldson.
"Dangerous driving has no place on our roads, as it puts innocent drivers and pedestrians at risk. We are pleased to see that this legislation would combat high-risk driving through stiffer fines and increased penalties for dangerous drivers who engage in stunt driving, street racing and aggressive driving. The MOMS Act paves the way for safer roads ahead."
Donaldson added that the IBC has long advocated for "much-needed" reforms in Ontario's towing industry, and has been working with the government and other stakeholders as part of the technical advisory group that is tackling the issue.
"When it comes to Ontario's roads, our priorities are road safety and consumer protection for all drivers and pedestrians. We're committed to continuing to work with the provincial government and other stakeholders to make Ontario's roads the safest they can be," the vice president stated.