ICBC says autonomous cars are not allowed | Insurance Business Canada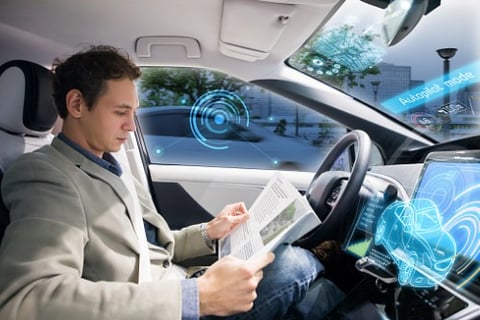 Following an incident involving an autonomously operated car in a parking lot, the Insurance Corporation of British Columbia (ICBC) has issued a statement saying driverless technology is not permitted in the province.
On Monday, a Tesla car was captured on video moving autonomously – and on the wrong side of the road – at a Richmond shopping centre parking lot. The video also depicted a security guard attempting to catch up to the car on foot. The car finally stopped after a man, believed to be a friend of the owner, appeared.
The video was shared to Richmond News, which broke the news.
Richmond News reported that the electric car was likely being summoned by its owner through a new feature Tesla had rolled out earlier this year in the US and just last month in Canada. The feature allows car owners within 200 feet of the vehicle to "summon" the automobile to their location using a smartphone app. This is made possible thanks to the variety of sensors that Tesla cars are equipped with, which allow the vehicle to detect, stop for, and move around obstacles and pedestrians.
ICBC issued a statement following the incident, saying that it is keeping up with developments regarding the emerging technology.
"We're actively monitoring the development of autonomous vehicle technology here in B.C. and in other jurisdictions," the insurer said.
But while the ICBC is keeping an open mind about driverless technology, it stated that autonomous cars are not permitted in BC.
"This is an emerging field that raises questions in regards to both safety and policy," ICBC stated. "Currently, BC laws do not permit driverless vehicles on our roads. A vehicle being driven autonomously in a shopping mall parking lot, for example, is not allowed."
ICBC also added that the driver is responsible for the operation of the vehicle, including when driver assistance or autonomy is activated. The insurer also pointed out that had the car crashed while on autonomous mode, the owner's insurance "may not have provided coverage."
CBC News issued a disclaimer that it had searched through current ICBC regulations and found that none of them mention any specific rules about the operation or registration of a vehicle that is capable of autonomous operation.