Shifting gears to usage-based insurance | Insurance Business Canada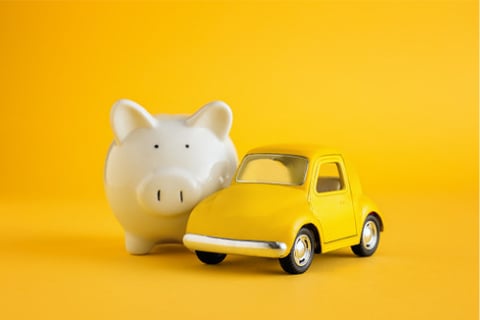 The auto insurance space has embraced data collection with open arms and lower premiums.
Usage-based insurance evaluates drivers based on driving habits and pay-as-you-go insurance determines how much to pay based on how much a consumer uses their car. Both are relatively new and innovative insurance products in the auto space that consumers should take advantage of to get the lowest prices on car insurance.
Insurance companies can determine how much to charge drivers based on the data they have at their disposal. Usage-based insurance provides companies with more data, allowing for an easier and more accurate assessment of how much an individual should be charged based on driving habits.
Older drivers typically have lower premiums as there's more data that has been collected over time, but regardless of age, most companies that offer a usage-based insurance option will provide a lower rate to both new and experienced drivers.
"At LowestRates.ca we've seen a significant increase in the number of consumers interested in usage-based insurance," Justin Thouin, outgoing CEO of LowestRates.ca told Insurance Business. "It's a new product so people are becoming more aware and more comfortable sharing their information because they're having to do it in their everyday lives."
The increasing interest in usage-based insurance can also be attributed to ease and convenience according to Thouin. In most cases it's an app on your phone rather than something you need to attach to your vehicle.
"I see it continuing to grow in popularity because consumers want and need to get the best price on their car insurance," said Thouin. "It costs so much to live in Canada, especially in cities like Toronto and Vancouver. Between housing prices, taxes, and inflation, costs are high, and consumers are looking to save money any way they can."
Read more: Usage-based insurance market to pass US$77 billion by 2026
Carriers are focused on improving usage-based experiences by making it more accessible for consumers. "Carriers are also fans of usage-based insurance because it provides them with more data and enables them to price the market more accurately," he said.
Thouin explained that carriers should take a two-pronged approach to emphasize the benefits of usage-based insurance. The first is educating brokers and clients, the second is external advertising.
A primary roadblock, however, is the security of personal data being collected and how it's used. "Insurance companies should try their best to communicate how the information will be used, and more importantly how it won't be used," Thouin explained.
"This is a challenge that companies across multiple spaces face," he said. "Privacy is a huge issue lately and because of that some people simply are never going to choose usage-based insurance regardless of lower prices because they're not willing to open themselves up to the perceived privacy risk."
Having a strong data infrastructure and protection plan is key for carriers. "I'm confident that carriers are working with some of the world's best data protection companies to ensure the information they have on consumers stays with them," he added.
Another issue with usage-based insurance is the growing ability for insurance companies to penalize consumers if their driving is poor. The question then becomes, what constitutes good driving?
"Some can argue 'yes' they accelerate and brake quickly, but they stay within the speed limits and don't get in accidents or have claims," he said. "Whereas someone who accelerates, brakes, and drives slowly may be a more dangerous driver or more prone to get into accidents."
Read next: Regulator approves penalties for bad drivers with usage-based auto insurance
"I think that's the challenges of usage-based insurance will be addressed as the product evolves," he concluded. "It's an evolving product but a very interesting one. It's using data to benefit both consumers and insurance companies and I only see growth moving forward."