Canadian truckers crossing US border unable to get coronavirus coverage | Insurance Business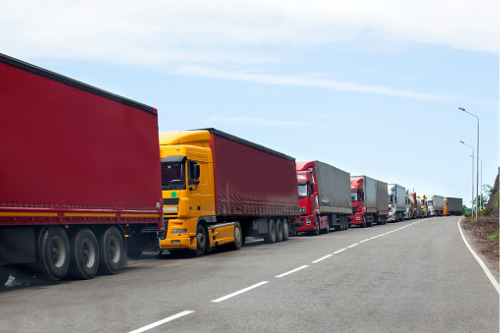 With the US-Canada border closed to non-essential travel in an effort to mitigate the spread of COVID-19, Canadian truckers who continue to cross the border for business are concerned that their insurers will not honour their coronavirus-related claims.
Earlier this week, William Gerhardt – owner of Gerhardt Trucking – contacted his broker to ask if his workers are covered should they contract COVID-19 while picking up loads south of the border. But his broker informed him that they will not be covered.
"I was told if (one of our drivers) feels sick he should rush home," Gerhardt told Chronicle Herald.
"That can be easier said than done. We're relying on these people to provide an essential service. This needs to be sorted out."
The Chronicle Herald interviewed an insurance broker from Halifax to get his opinion on the matter, and the broker confirmed that the insurance companies he deals with are making an exemption for the coronavirus in their coverage.
"There's no way for insurance companies to handle that burden, they'd go bankrupt," said the broker – who chose to remain anonymous for the interview.
"We have a couple of companies that will do special risk, but that's expensive."
In response to this alarming trend, the Atlantic Provinces Trucking Association has reached out to the Insurance Bureau of Canada, asking the insurance body to resolve this issue.
"We're working on it from a national standpoint but it doesn't look good," remarked Atlantic Provinces Trucking Association executive director Jean-Marc Picard.
Another broker from insurance agency Optimal Travel said that they offer plans for individuals travelling for work to the US – this coverage can be used in place of the group plans truckers used, the broker explained. These individual plans would cover a COVID-19 illness as long as the driver did not show any symptoms before crossing the border.