Federal committee releases detailed report on autonomous vehicles | Insurance Business Canada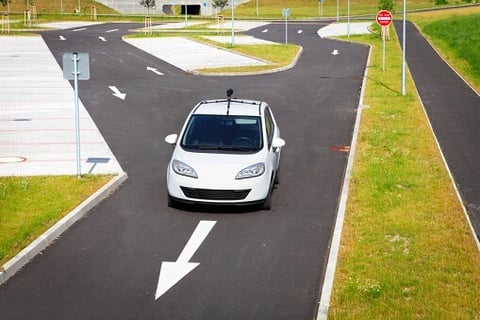 The federal government has finally released its self-driving automobiles report, noting that while the technology is slowly becoming a reality, Canada still has much to prepare for.
The Senate Committee on Transport and Communications – chaired by senators David Tkachuk, Dennis Dawson and Patricia Bovey – has released a report, entitled
"Driving Change: Technology and the future of the automated vehicle,"
a result of nearly two years of research on the risks and rewards of utilizing driverless technology. It calls for 16 recommendations to prepare Canada for the disruptive technology – generally asking various government departments to cooperate with innovators involved with autonomous cars "to lay the groundwork for policy that will encourage the responsible development of this technology."
The committee believes a "coordinated national strategy" will be necessary to ensure the entire country benefits from the technology.
Notable facts brought up by the report include:
One witness testified that automated vehicles capable of transporting people within a city could be a reality within the next 10 to 15 years.
As many as 94% of collisions are caused by human error and poor decision making. Automated and connected vehicle technology could significantly reduce this number of collisions.
Federal leadership is required to ensure the country is ready for this period of rapid technological change.
The report took an all-inclusive approach to tackling the issue of self-driving cars. Rather than only list the benefits of the technology, the committee also considered the consequences.
In one instance, although the committee heard witnesses who extolled autonomous cars as the ultimate solution to inner-city traffic congestion, it noted possible downsides such as the possibility of increased urban sprawl resulting from people tolerating longer commutes because "they are able to work productively during their journey."
In another instance, Canadian Urban Transit Association president and CEO Patrick Leclerc pointed out to the committee that although self-driving cars could possibly mitigate pollution by reducing congestion, the technology could cause "a new type of traffic called zero occupancy vehicles" – wherein empty self-driving cars would fill the streets as they pick up or drop off passengers.
Other issues raised included the possibility of autonomous vehicle technology replacing commercial drivers, as well as data privacy and cybersecurity risks.
Related stories:
Monitoring driverless cars 'like teaching a teenager to drive'
Nimble start-ups driving change in car insurance ecosystem