Manitoba PUB approves disputed insurance plan for ridesharing companies | Insurance Business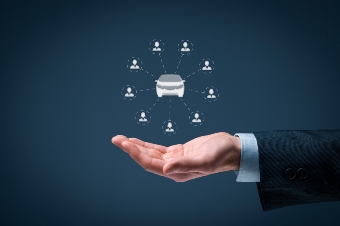 Manitoba's Public Utilities Board (PUB) has granted "interim" approval to a controversial insurance plan Manitoba Public Insurance (MPI) has authored for ridesharing companies.
Although ridesharing companies such as Uber and Lyft have been permitted to operate in the province, both companies have expressed reservations regarding the insurance plan.
"This order grants to MPI approval of its rates on an interim basis only, recognizing the urgency of the need for rates to be in place when The Local Vehicles for Hire Act … comes in to force," the PUB wrote in its order released earlier this week.
Under the approved plan, MPI will require each ridesharing driver to pay an "add-on" fee to basic insurance coverage, based on the hours they sell rides. This add-on will charge drivers between $1,514 and $1,730 per year. The insurer said that this plan would ensure that regular drivers are not subsidizing the costs of ridesharing drivers.
"Manitoba Public Insurance looks forward to continuing ongoing dialogue with rideshare service providers, such as Uber and Lyft, to make it as easy as possible to enter the Manitoba market… " MPI vice-president of business development Ward Keith said in a statement.
Uber had opposed the plan, reasoning that the insurance model based on ridesharing drivers' business hours left the company "unable to consider expansion of services to Winnipeg." The transportation networking company lobbied to purchase blanket insurance coverage on its drivers' behalf, pointing out that its drivers frequently change their hours.
"Uber continues to believe a blanket policy designed to cover all drivers during rideshare activity is the best insurance model for a number of reasons, including that it facilitates compliance for rideshare drivers," Uber spokesperson Susie Heath told Winnipeg Sun in an email interview. "We look forward to continuing to work with MPI and the Minister of Crown Services to find a way forward that expands Manitobans' access to safe, reliable transportation options like Uber."
Lyft has also expressed "serious concern" over the approved insurance plan.
Related stories:
Winnipeg mayor urges MPI and PUB to reconsider rideshare insurance plan
Uber claims MPI's insurance plan does not mesh with its business model