NL taxi companies worried rising insurance prices could ruin the industry | Insurance Business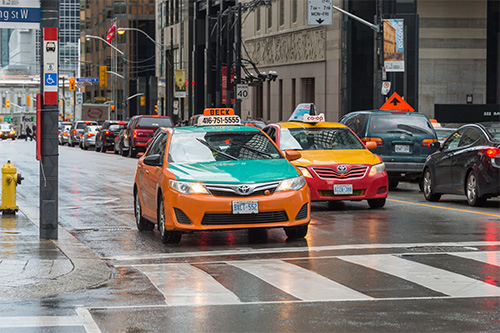 Taxi companies in St. John's are concerned that Newfoundland and Labrador's steep and steadily increasing insurance rates could eventually put them out of business – so concerned, that they have even created a new trade group in the hopes of addressing the problem together.
The trade group, Taxi-NL, appointed former St. John's mayor Andy Wells to act as chair and consultant to the organization, SaltWire reported. Wells was chosen due to his involvement with the Public Utilities Board, as well as his previous associations with the taxi, parking and traffic, finance and Metrobus committees while he was still serving on the city council.
According to Wells, the issue of rising insurance rates comes from large settlements with people who filed claims for soft tissue injuries, such as sprains, resulting from car accidents.
"It's the personal injury industry, I would call it," Wells explained. "If you compare our statistics with the rest of Atlantic Canada it is clear that [NL] is way out of whack."
The former mayor added that due to the huge settlements with accident victims, taxi drivers are being forced to pay high insurance premiums – as high as $1,000 a month in some cases.
"It's all legal, perfectly legal, but I mean it's very, very unfair to the driving public and very unfair, in the extreme, to taxi drivers," Wells remarked.
Taxi-NL has issued a press release saying that the average auto insurance premium in NL is 40% higher than in other Atlantic provinces. The same release also said that taxi insurance rates in the province have increased 240% since 2012.