Self-driving car experts question manufacturer liability promise | Insurance Business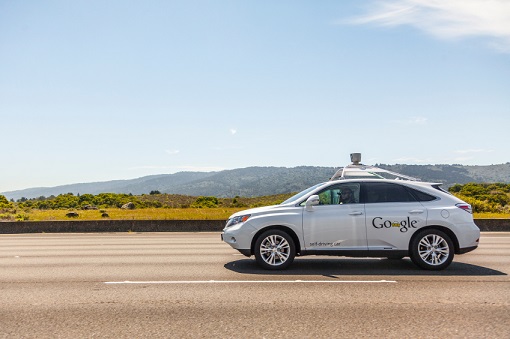 As auto insurers brace for the development of self-driving cars, the question of liability – and who will accept it – remains top of mind.
In April, Volvo became the first auto manufacturer to announce they would accept full liability should one of their cars be in an accident while the autonomous setting is engaged. Anders Eugensson, director of Governmental Affairs at Volvo Car Corporation, told Insurance Business Canada that Volvo believes their stance will prompt other automakers to follow suit.
Semi-autonomous vehicles, which require a driver to operate but have the ability to be switched into an autopilot mode, are expected to be the main consumer market for self-driving cars. It's anticipated such features will be widely available in new vehicle models by 2025.
However, experts say it's unclear how drivers will interact with their semi-autonomous cars, and whether their behaviour could void a manufacturer's liability promise.
Robyn Robertson, president and CEO of the Traffic Injury Research Foundation, told an audience at CIP Society Automated Vehicles Research Forum that drivers and manufactures may not see eye to eye on safe driving conditions.
"I think that manufacturers will accept liability for their products, assuming that the vehicle is running safely for the road," she said. "The question is, do drivers want to drive that way? How many people would be happy doing 90 kilometres on the 401 rather than the 120 or 130 that happens? So, as we see with any software, people want to customize that software for their preferences, and I wouldn't be surprised if we see drivers want to customize the software based on their driving style which may have implications as to whether or not the manufacturers will accept liability."
Bern Grush, forum panelist and author of
The End of Driving
added that switching to an automated setting to avoid accidents may not be realistic, given the reaction time of human drivers.
"One of the associated issues in the case of vehicles where you can switch over – you'll need to be aware that you want to switch over in the however many seconds it takes. If an accident is 1.5 seconds away and you're in the middle of a switchover – that's a gap of time that drivers must close."
Robertson says that as consumers acclimate to semi-autonomous or driverless vehicles manufacturers will have to contend with knowledge versus expectation, as the appeal for drivers will be to give up control in the highest-risk environments – scenarios that current technology is not currently equipped to handle.
"They don't want to drive in heavy traffic, they don't want to drive in bad weather," she says. "These are the kinds of conditions where these technologies will likely fail… I think until we accurately know the limitations of the technology, you're going to see some very negative unintended consequences."