The Canadian city with the most auto thefts is… | Insurance Business - Page 2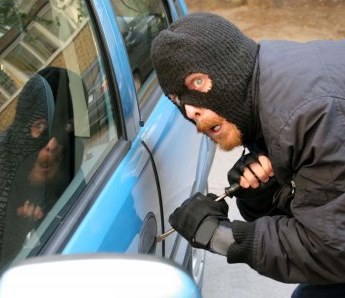 Between 2009 and 2012, stolen vehicle statistics went up by a whopping 114 per cent in just four years. Those rates dropped by 22 per cent in 2013 (the most recently available data year) but that still leaves us with a car theft rate that is 92 per cent higher than it was in 2009.
According to Statistics Canada data, the Hamilton and Brantford census metropolitan areas have the two highest rates of motor vehicle theft in Ontario. "It's true, the likelihood of your vehicle being stolen in Hamilton is greater than other cities in Ontario," Mungar told
CBC News
.
Those cars are stolen for a host of different reasons – to be used to commit other crimes, to be broken down in chop shops and used for cheap parts, and sometimes just for joyrides. Some nicked Hamilton cars are even shipped overseas, says Mungar.
"It's a billion dollar business. It's a massive industry," he said.
However, Canada-wide motor vehicle theft has been trending downward.
There were about 73,000 incidents of motor vehicle theft reported by police in 2013, representing a rate of 207 per 100,000 population, according to Statistics Canada. This was a decrease of 8 per cent from 2012, and was 62 per cent lower than the rate of motor vehicle theft in Canada in 2003.
The rate of police-reported motor vehicle theft also declined across most of the country, with the exception of Yukon (+29 per cent), Alberta (+11 per cent) and Newfoundland and Labrador (+2 per cent). With this increase, Alberta recorded the highest provincial rate of motor vehicle theft in 2013 (395 per 100,000 population).
Between 2003 and 2013, the largest decreases in motor vehicle theft were recorded in Manitoba and British Columbia (both -74 per cent). In each of these provinces, there are specialized police programs that target motor vehicle thefts.
For example, the Winnipeg Police Service, Manitoba Justice, and Manitoba Public Insurance have developed a comprehensive strategy that targets high-volume offenders, the most frequently targeted automobiles and programs to address underlying causes of vehicle theft.
In British Columbia, police services have implemented a bait car program to aid in prevention and in the apprehension of accused persons.