90% of marketplace not in love with their broker | Insurance Business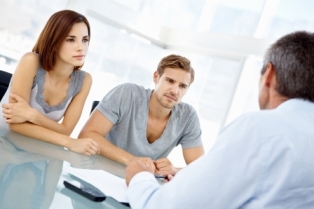 The average client retention rate for insurance brokers is about 85%. But how many of those clients are actually happy with their broker?
Are your broker competitors retaining 85% of their clients because they're providing an amazing client experience? No, according to Derek Coburn, owner of Cadre and author of
Networking is Not Working
.
"I think it's inertia. Essentially, clients are sort of happy and settled into the relationship but they're not necessarily jumping up and down screaming to the world about how great their existing broker is," Coburn said at the Insurance Brokers Association of Ontario (
IBAO
) convention in Ottawa.
Celebrate excellence in insurance. Join us for the Insurance Business Awards in Toronto
A recent study in the wealth management industry, which is also applicable to insurance brokers, surveyed clients in an effort to determine how satisfied they were with an existing advisor. Only 10% of clients were raving fans who loved their provider and thought the service was amazing.
"The good news for the broker community is that 90% of the marketplace probably does not love their current broker," Coburn commented. "The bad news for you is that only about 10% are really dissatisfied and looking for a new option. This is where traditional referrals and Google come into play.
Search and compare product listings for Insurance Brokers from specialty market providers here
"That leaves a middle ground of around 80%, which is a massive potential market. I would like to suggest that your biggest competitor is not an actual broker competitor but rather the indifference of the individuals [in the 80%]. In my opinion, the companies that are going to be the most successful at acquiring this market share over the next few years are the ones who effectively disrupt that indifference."
The challenge is that lots of clients deny their indifference or don't realize how much better they could have it by placing their business with a different broker, according to Coburn. Winning these clients over cannot be based on the promise of a slightly lower premium or slightly better service, he said.
"From my experience, the best way to disrupt this indifference almost always has nothing to do with the core service you provide," Coburn added. "I used to view client service and business development as two separate things. What I have found since then is that [a combination of the two is better] and client appreciation is one of the best ways for you to acquire more clients."
Related stories:
Thinking of selling your brokerage? Here are some top tips
Former agent and business coach says listening is the key to sales success