AA Munro Insurance reaps rewards of "strong family culture" | Insurance Business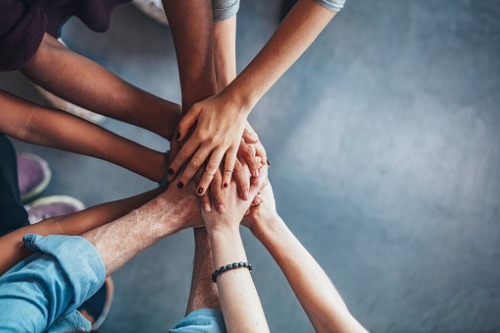 Culture. It's the beating heart that pumps life blood through a business. It's the invisible string that pulls employees into work everyday and gives them purpose. It's the force that keeps leaders grounded and gives fresh starters the chance to soar. Culture is paramount to success.
One insurance brokerage that knows this to be true is Nova Scotia-based AA Munro Insurance. The community-centric brokerage, which was founded in Nova Scotia and now operates in over 20 communities across Atlantic Canada, celebrated its 75th anniversary in 2019 – a milestone it couldn't have achieved without its "strong family culture," said former president Wayne Ezekiel, who recently transitioned into a culture champion role.
"AA Munro Insurance has been on a cultural journey for quite some time. Our roots lie in a very small town called Whycocomagh in Cape Breton, and we remain quite rurally focused with lots of offices in small communities throughout Nova Scotia. Because of that, we've been able to create quite a unique family culture within our organization," Ezekiel told Insurance Business.
Read next: Sixteen golden rules for a thriving work culture
In 2006, AA Munro Insurance conducted a culture survey to find out what makes the brokerage unique. After an auditing process, it was deemed the brokerage has "a constructive culture," which is underpinned by four basic behaviours: being achievement-based and self-actualized on the task side, while also being affiliative and humanistic on the people side.
"That was very encouraging feedback from our employees," said Ezekiel. "They gave us a strong score, but they also wanted improvements. So, we've spent the last 13 years working on that. We've just completed another survey and we've made some gains. We're making progress towards our ideal culture of being more affiliative, being more humanistic, and being more achievement based."
Ezekiel joined AA Munro Insurance in March 1992. He recently announced his plans to retire, and therefore stepped aside from his role as president of the brokerage. He has been succeeded by Aneill MacCaull, son of AA Munro Insurance owner and CEO, Harley MacCaull. Ezekiel will remain with the brokerage for two more years in the position of culture champion. His focus will be on improving the culture of the organization, while helping the business transition over to the next generation.
He said: "We have a group of 13 people within AA Munro whose responsibilities include enhancing our culture, moving it forwards, and preparing the next generation of employees and leadership so that they maintain the strong family culture that we have today."
Read more: Breaking technological and cultural logjams
While transitioning towards a younger group of leadership, AA Munro Insurance has also been focused on organic growth. The brokerage has opened up a number of new offices in the past decade, attracting employees from local communities, who want to live and work in these small communities.
"We've been very lucky in finding people who want to live and work in small communities," Ezekiel commented. "The reputation we've built as a brokerage in Nova Scotia has resulted in people coming to us looking for work. We've always had good luck finding talent, but we don't do anything special. It's referral and it's word of mouth about our reputation and our culture."