Acrisure Re president: "Our growth in Canada has been excellent" | Insurance Business Canada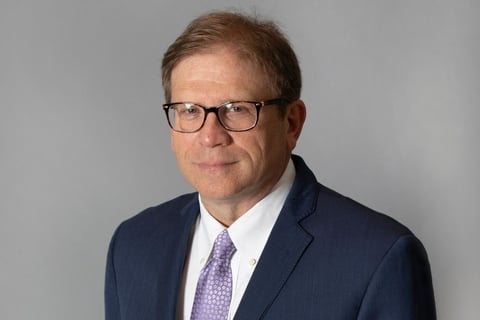 Acrisure Re, the reinsurance division of the global insurance broker and fintech platform Acrisure, announced the promotion of Michael Cross to president of the North America division, effective January 1, 2022.
Since joining Acrisure Re almost seven years ago, reinsurance veteran Cross has been a key member of the leadership team. Prior to his most recent promotion, he was chief operation officer of North America and head of Acrisure Re's Burlington, North Carolina office. In his new role, Cross will focus on running and developing the strategic direction of Acrisure Re's reinsurance business in the United States and Canada.
"I'm really excited and really grateful for this opportunity," said Cross. "But at the same time, I recognize that I'm surrounded by so many talented people who have been stepping up and who are now filling in for some of the things that I was doing previously. These folks are ready to take on additional responsibilities, which makes what I'm doing that much easier. So, I'm really gratified about that. I'm also particularly excited to take on this role at a time when Acrisure Re has so much momentum, so I feel really fortunate to be in a position to build on that."
Read next: COO steps down as Swiss Re announces major reshuffle
Over the past two years during the COVID-19 pandemic, Acrisure Re has been on a hiring spree in North America, taking on new staff in all areas of the company. The reinsurance broker has added several senior leaders, including Daniel Bruno as its senior vice president of analytics, to expand on its breadth of expertise and experience.
"These additions have … brought us some interesting opportunities that we've been able to capitalize on during the pandemic," said Cross. "We recognize that we've found ourselves in a fortunate position, and we're focused on maintaining that momentum. With all that in place, I just want to make sure we continue in the same direction we've been headed to take advantage of that."
Acrisure Re gained a strong foothold in the Canadian market with its acquisition of the property and casualty reinsurance broker Beach & Associates in 2018. Beach was established in the late 1980s, and had offices in Toronto, New York, London, Bermuda, and Sydney. Its founder, Jonathan Beach, was Toronto based, and the firm developed a strong presence in Canada, which Acrisure then acquired.
"We have a significant presence in Canada, with over 50 staff in Toronto," said Cross. "Our production team in Toronto is led by Jeff Turner, who is an outstanding producer and he's been with us for over 15 years. He's also an actuarial fellow, and this certainly reflects our emphasis on analytics [because] Jeff's a big part of the analytics team."
Just as Acrisure Re has expanded in the US – opening three new offices over the past two years in Seattle, Minneapolis, and Florida – the reinsurance broker has also expanded its team in Canada, and Cross said the effort to bring more talent onboard is continuing.
Read more: Canada's top 10 weather events for 2021
"What's interesting about our team in Toronto is they handle business that emanates from both the US and Canada. So, the actual risks are located in both countries," he told Insurance Business. "In that office, there's particular expertise in commercial property and casualty insurance and in specialty insurance. Our growth in Canada has been excellent. We're bringing the resources so that we can expand our services for our clients."
In terms of differences between the US and Canadian markets, Cross said the main variations are the perils – some, such as hurricane risk, are more prevalent in the US than in Canada - the legal and regulatory environment, and then the amount of reinsurance capacity that's available in the two markets. The Canadian market has far fewer reinsurers than in the US, and so Cross said it's very important, as a broker, to understand how best to interact with each market and what their risk appetites are.
"We approach all clients' needs the same, wherever their portfolio exists. We provide insight, advice, and solutions - those are our three key categories," Cross stressed. "And those solutions really are complemented by our efforts to distinguish our clients from other carriers and guide them in the reinsurance market with strong analytics.
"In Toronto, as in the US, we always pride ourselves in having a really deep and intimate knowledge of our clients, and [presenting them to the market as] first-class clients. Only if we truly understand their business can we differentiate them in the reinsurance market, and that's key to success. We pride ourselves in that."