Airbnb insurance even more essential | Insurance Business Canada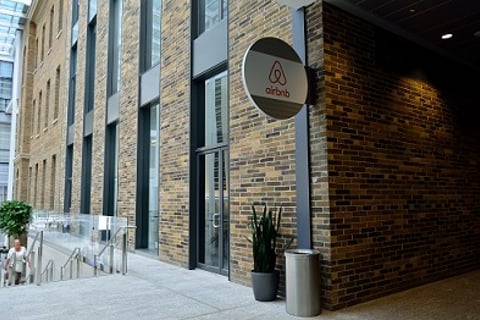 Samia Bendhamane only found out that her apartment had been robbed by her Airbnb renter when she received a call from police last Friday, Aug. 12. Bendhamane assumes that the robbery took place between Thursday and Friday of last week, with the robber making off with a Canada Goose jacket, a Louis Vuitton purse and a games console.
Anyone who's been the victim of a robbery knows how awful it feels; it's not just the loss of material goods – it runs deeper.
But for Bendhamane, things then got weird. On Saturday she discovered that her cousin, Othmane Zniber, had also been robbed… by the same renter.
"Airbnb had hours to alert us to let us know that this guy had robbed my cousin – to let me know and anyone else know that he was a thief. And they did nothing," Zniber told CBC Montreal's Daybreak.
Zniber said he is charging Airbnb $8,000 for his valuables and loss of income incurred after having to cancel a visitor who wanted to rent his apartment for 20 days.
It's just the latest in a string of sharing economy stories that has insurance implications.
"It's a challenging space for brokers, because most insurance companies are reluctant to insure clients' homes if they're renting it through Airbnb," explains Daniel Mirkovic, President at Square One Insurance. "In most cases, the broker needs to direct the customer to a commercial insurance provider. We do insure homeowners that participate in Airbnb but we don't resell that product, we sell directly to consumers. There is a higher deductible for crime related losses."
Mirkovic believes brokers have a responsibility to remind their clients about informing their home insurance provider if they intend to rent their property, otherwise the policy could be void. He also sees a couple of major insurance challenges in the short-term rental space. "There is an Airbnb Host Guarantee, but it's unclear what type of protection it provides: how does it work with what a client's home insurance provides - should it replace it?" he says. "The reality is that the Host Guarantee is meant to supplement home insurance and pick up where it leaves off. Home insurance is there to protect against sudden and accidental loss and damage caused by you or your renters. The Host Guarantee kicks in if there is intentional damage by a renter."
So, in the case of the two unfortunate hosts in Montreal: are their losses covered? "I suspect they would be covered because this was an intentional act by a criminal," Mirkovic says.