Amidst pricing concerns, reinsurance CEOs recommend patience | Insurance Business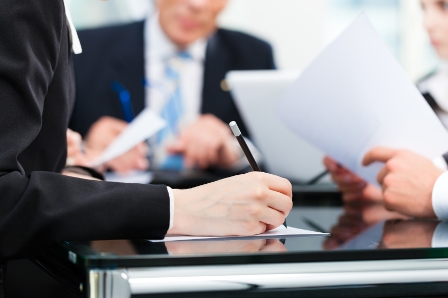 While North America's reinsurance industry is going through some pricing issues, the CEOs of various reinsurers have shared during the S&P Global Ratings Insurance Conference in New York that there is hope yet.
The conference event was held last week; the CEOs present shared their takes on the current state of the reinsurance market.
"It's a tough market," said Arch Capital Group chairman and CEO Constantine Iordanou. "On a scale of 1 to 10 … maybe we're a two or three. We're facing headwinds."
Odyssey Re Holdings president and CEO Brian Young agreed with Iordanou's statement. He also added that while balance sheets have never been stronger, the industry is currently in a "very dark period" in terms of pricing.
"There are signs that the pressure is moderating," Young remarked. He also observed that ". . . the cat market, especially in the U.S., still probably offers the best returns in the marketplace today."
Aspen Insurance
Holdings CEO Chris O'Kane pointed out that while the number of clients in the
insurance business
side of things, the number of insurance companies is declining.
According to a report published April by Aon Benfield Group, the global market's reinsurance capital by the end of 2015 was at $565 billion—seemingly unchanged from that year's third quarter, but down 2% from year-end 2014. The same report noted that while insurers and reinsurers exhibited strong operating performance for 2015, their efforts were offset by the strengthening of the U.S. dollar and increasing interest rates.
The report, however, anticipates the July renewals period to stay positive, with insurers expected to see improvements in pricing, terms and conditions that mirror those during the first quarter of 2016.
"Pricing has moderated on the downslope," Iordanou said. "Our renewals for the Florida season have been minus 3%. We're reaching the bottom, so it's not a question of how much capacity is available, it's is that capacity willing to take the risk?"
Iordanou reminded those present at the conference that the industry had been on the cat side "a pretty favorable 10 years."
"You have to be patient, disciplined, because you're walking through a minefield right now," he further said. "There are opportunities, but you have to be disciplined in the way that you approach them."
"Diversification is important," Young added to the discussion. "You need a global network. You need to be globally diversified. And you need to have access to different distribution channels. If you're a Bermuda cat writer mainly concentrated on the U.S. market, it's going to be tough sledding."
Related Stories:
Reinsures face enormous costs following Fort McMurray forest fire
Morning Briefing: Don't let regulation curb innovation says Lloyd's chief