Annual wildfire preparedness event announced | Insurance Business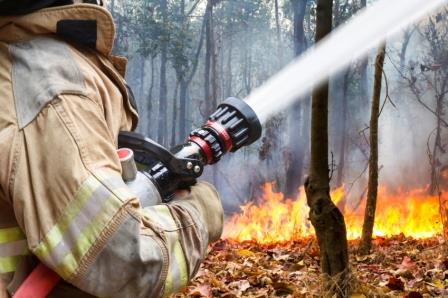 Yesterday, four organizations came together to announce an upcoming annual event that could help communities across Canada mitigate the risks brought by wildfires.
The third annual Wildfire Community Preparedness Day (WCPD) for this year would be held on May 6, announced Partners in Protection Association/FireSmart Canada yesterday. The event was made in collaboration with the National Fire Protection Association (NFPA), the Institute for Catastrophic Loss Reduction (ICLR) and insurer The Co-operators.
Learn more about fire damage insurance here.
Yesterday's announcement also opens the event's application period, where interested groups and individuals can apply to fund local activities related to the campaign, which start May 06. Up to 20 projects will receive funding. The deadline for activity funding applications is on March 21.
Want the latest insurance industry news first? Sign up for our completely free newsletter service now.
"Managing the risk of wildfire is a shared responsibility in which many stakeholders, from governments to individual community members, can and must play constructive roles," said FireSmart Canada executive director Kelly Johnston. "We appreciate the strong leadership and support The Co-operators, ICLR and NFPA are providing on this issue as our founding WCPD partners; and are very pleased to be working with all of them in building communities' resilience to wildfire."
The campaign invites participants to engage in local mitigation projects that reduce the risk of wildfire damage to homes and properties. Such projects include initiatives such as clearing leaves and other combustible debris from around homes and other structures, securing a chipper service to remove slash, and handing out wildfire safety information.
Related stories:
Canadian non-life insurance market 'likely' to recover in 2017 – Fitch
Financial impact of the Fort McMurray wildfire at nearly $9 billion: Study