ARAG reveals new CFO for Canada | Insurance Business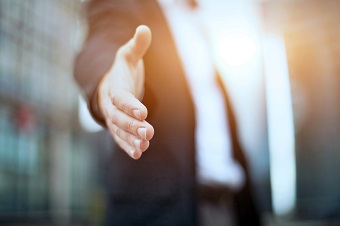 ARAG Services Corporation, ARAG Group's operations in Canada, has appointed Scott Williams as chief financial officer and Graham Martin as assistant vice president in charge of underwriting operations.
Williams, who will also act as principal broker, is a CPA with over 25 years' experience in the Canadian insurance industry with a focus on financial and operations management. Meanwhile, Martin has almost two decades of legal expenses insurance experience in the UK and in Canada.
"I'm really pleased to bring such talented people aboard to help develop the ARAG story in Canada," said ARAG Services Corporation CEO, Peter Talacek. "This is an important time for the company and sustaining our initial growth depends on having the right people in the organisation." The subsidiary was launched in 2016.
Search and compare insurance products for D&O Liability from specialty market providers here
ARAG Services Corporation develops legal insurance products and manages underwriting, sales, and marketing activities in the Canadian market while Brit Syndicate at Lloyd's is the assigned risk carrier. The Toronto-based subsidiary is an authorised coverholder of Lloyd's.
Talacek cited Williams' wealth of experience working with managing general agents (MGAs) and described it as highly beneficial since they are doing more and more business with MGAs.
As for Martin, Talacek said, "To find a candidate with a legal protection background was a distinct bonus, but that he has worked both in the UK market and here (Canada), almost since the concept of legal expenses insurance was introduced in Canada, makes Graham almost uniquely qualified and a great asset to the team."
Paul-Otto Faßbender, chairman, CEO, and majority shareholder of the ARAG Group, last year said that Canada offers extraordinarily interesting growth prospects as legal insurance is largely unknown there.
Related stories:
Risk management firm launches legal expense insurance product
Legal insurer ARAG moves into Canada with Toronto HQ