Are legal concerns holding back e-signatures? | Insurance Business Canada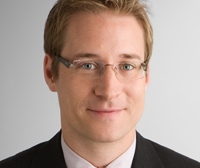 The insurance industry is moving towards e-signatures – but concerns over the legality of digitally signed documents may be holding back some brokers, says one industry expert.
"Once carriers and brokers get a sense of what these laws are saying, I think they will realize the obstacles are very few," says Daniel Fabiano, a partner with Fasken Martineau, "and the advantages in terms of administration as well as to their customers and clients – it just makes a lot of sense to use e-signatures."
The newness of e-commerce laws, coupled with the slight differences in individual provincial regulations, can make for uncertainty, says Fabiano.
"E-commerce – and that includes electronic signature – is governed federally and provincially," he told Insurance Business. "So while one can appreciate at the outset there might be some reluctance to transition to an e-commerce regime, given this patchwork of laws, I think there are clear advantages to doing this."
Fabiano will be
speaking
at the upcoming Insurance-Canada Technology Conference on March 18 on the topic of legal and implementation best practices for e-signatures. As the author of the 2013 CSIO report on electronic signatures, Fabiano will explain the legal requirements applicable to e-signatures, e-records and e-delivery, and provide a legal framework for the design and implementation of a compliant e-sign process.
Although there is e-commerce and insurance legislation to consider, some provinces have made it easier by incorporating e-commerce into their insurance statute, says Fabiano. (continued.)