Are you an insurance innovator? | Insurance Business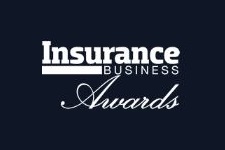 Digital innovations can drive the insurance industry forward at a phenomenal pace – but only if professionals choose to embrace them. Have you?
Now, insurance professionals who think they're at the forefront of digital innovation are being asked to nominate themselves for a prestigious accolade at the upcoming
Insurance Business Awards
.
The widely-acclaimed industry gala will bring together the best and brightest from Canada's insurance landscape with a total of 19 awards being handed out on the night.
The Keal Technology Award for Digital Innovation will recognize the company that has best harnessed tech to enhance the user experience for clients and industry stakeholders.
All forms of digital innovations are welcome – including websites, apps and video – but the worthy winner will be the one provided an invaluable resource for clients and employees, promoting excellence within the organization.
For more information on the award, or to nominate a suitable candidate, click
here
.